Mobile apps are a wonderful technological innovation. With advanced technology, the iOS app development trends keep changing. App companies are more focused to build high-functional apps to improve the user experience.
Moreover, in a competitive market, you need to be aware of the latest market trends, advanced technology, and a futuristic approach to strengthen the app. So with the promising trends, you can develop the iOS mobile app and stay ahead of your competitors. As a result, with astonishingly powerful features and utilities, you can hold the entire world in your palm. While creating apps, you should first look at the reasons to not create apps with DIY app makers. Here let us guide you on how the IOS app development trends enhance the business reach and boost its productivity.
Latest IOS App Development Trends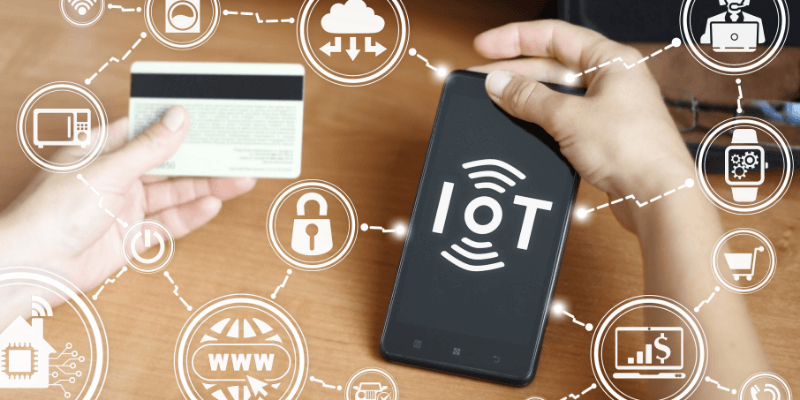 We all should accept that our daily life depends on the Internet of Things. For app developers, technology is becoming more prominent. The IoT is not only a web-connected device where it offers automated control. With the growing trends, IoT app development is expected to grow exponentially. In the advancement of IoT and iOS mobile app development, it becomes the driving factor.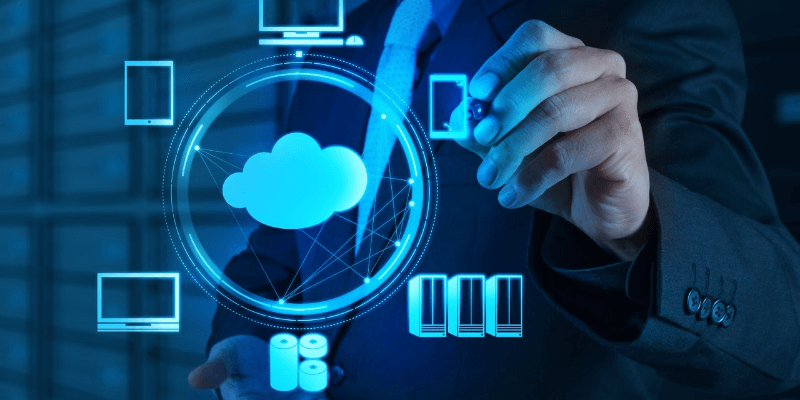 Cloud technologies are trending more than ever, where it is one of the iOS app development trends for 2022. Cloud-based iOS apps help you to organize and store a large amount of data online.
Mobile apps that build on the cloud offer flexibility to run on both Android and iOS, which reaches a wider audience. This app manages complex tasks and handles large storage, which effectively helps to increase productivity. It is beneficial for developers and users.
Cloud iOS app offers a large amount of data to store, backups of your device, and a safe replica of documents. For standardizing and consistent development, hire a cloud mobile app development company. Therefore, you can get imaginative next-generation services. Cloud technology provides more benefits:
Artificial Intelligence and Machine Learning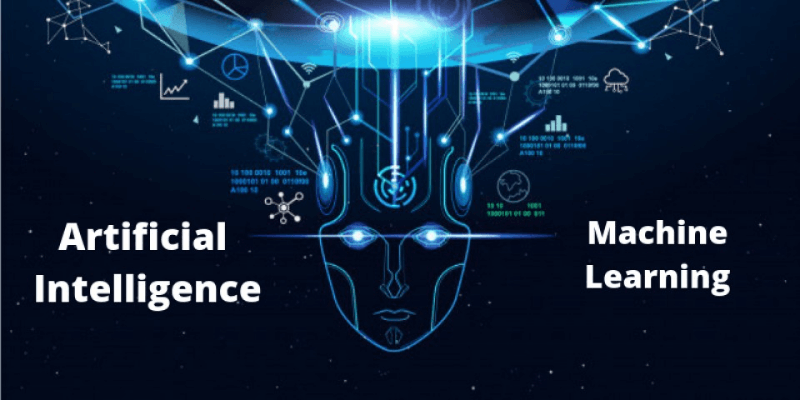 AI plays an active role in our lives, where it penetrates different business sectors and positively influences people's lives. Nowadays, computers and machines use machine learning or AI to carry out human tasks.
ML understands the system behavior to a greater extent and improves user engagements by building customer loyalty and experience. Based on your needs, machine learning offers several algorithms that can leverage the one accordingly.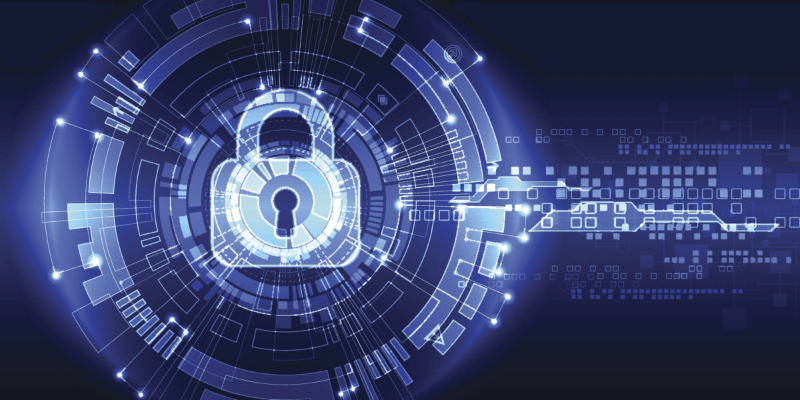 Big data plays a significant role in enhancing the accuracy of iOS app development. Firstly, these services analyze customers and provide collaborative information.
Secondly, Big data sets a new marketing strategy. It fetches data insights and increases sales conversion. The technology helps businesses to develop customer-centric iOS mobile apps.
Big data offers benefits like:
Enhanced security protocols
Apple comes with unmatched security algorithms compared to other OS. iOS app development is popular for its uncompromising policies and hardcore security layers. They make sure that no one can breach Apple devices. However, when you consider hacking attacks, Apple improves its overall security to prevent data breaches and cyber-attacks.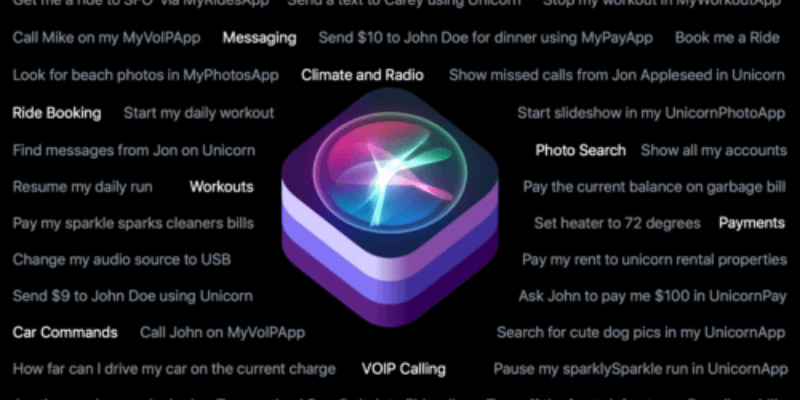 Siri is the most popular assistant across the globe, where it helps users get things right with just their audio. With the help of Sirikit, typing search queries are eliminated. Based on your audio search queries, you will get quick delivery results.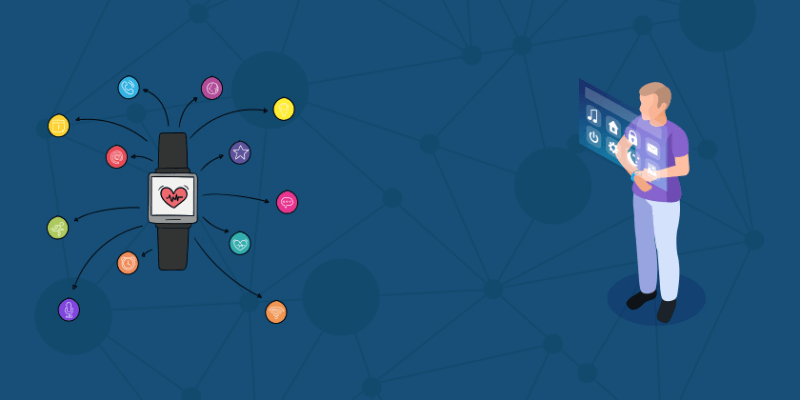 These days, wearable devices are gaining popularity due to their convenience. The wearable iOS app has revolutionized the mobile industry. The latest technologies-based iOS app enables the smartphone to connect with devices like Smartwatch, bands, healthcare devices, and other wearable devices, facilitating data transfer and sharing. Wearable apps come with the latest features like call management, display notification and control, and many more.
Common features for wearables: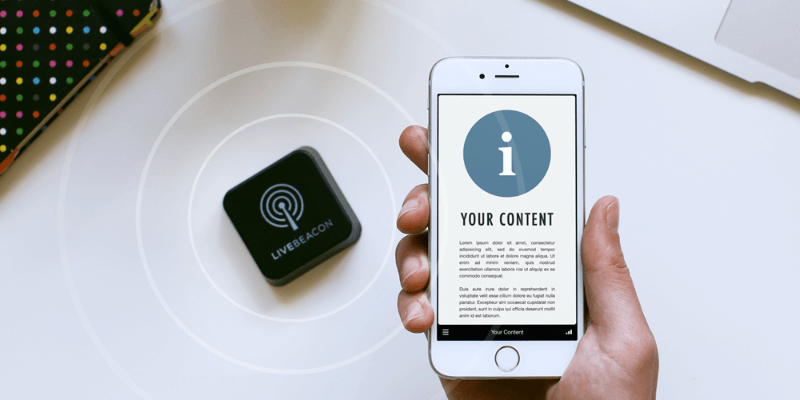 In today's market, iBeacon powerful technology is getting more and more popular. Beacon is a wireless transmitter that transfers signals using Bluetooth technology. It establishes the connection and pushes notifications on the user's iPhone.
For instance, the potential buyers passing through the clothing store won't pay attention to the ads or banners. If the customers pass by the shop, sensors connect the smartphone and send a notification. This trend boosts sales and revolutionizes the retail industry. If the customers are interested, they may get a notification about exciting deals and offers.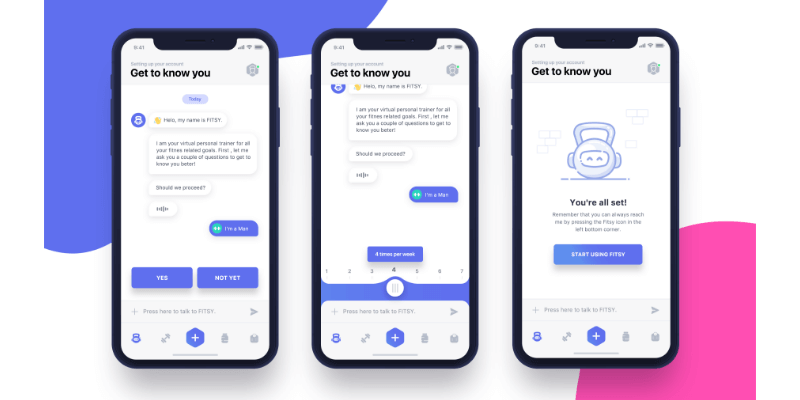 Chat-bots is the biggest advantage where it assists the clients to utilize your application straight. Chatbots offer customer support for various industries. If the business app satisfies customers' queries on the go, it makes them decide quickly whether to buy or not.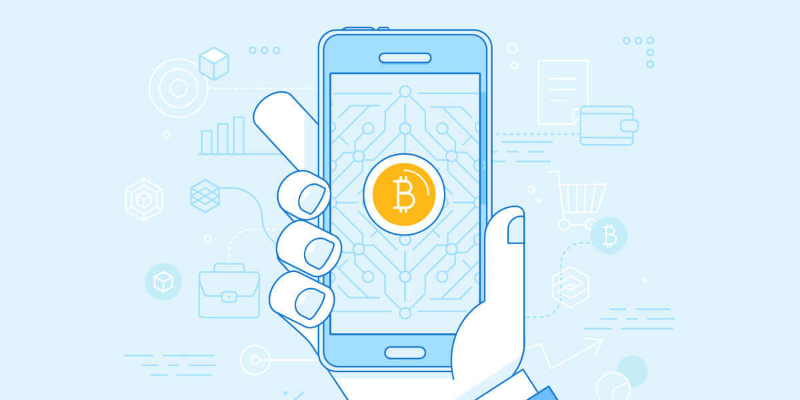 Blockchain provides complete security to protect all our sensitive information in the forms of cryptocurrencies and smart contracts. Bitcoin gives a taste of cryptocurrency. So, nobody can track transactions or data exchanges, or documents. It manages our information so that no one can penetrate our data.
Applications:
Augmented Reality and Virtual Reality integration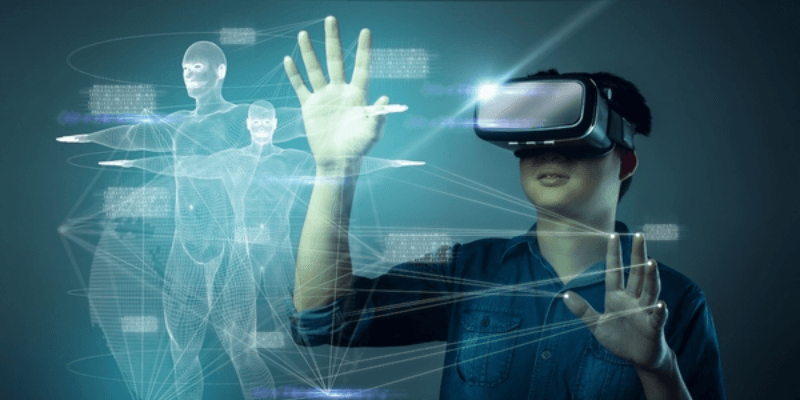 In the virtual world, iOS app development plays an important role. Focus on building real-time applications to enrich the user experience. It is possible with AR and VR integration, where it is an important iOS trend. AR and VR-based applications provide a better consumer experience.
Trends of AI: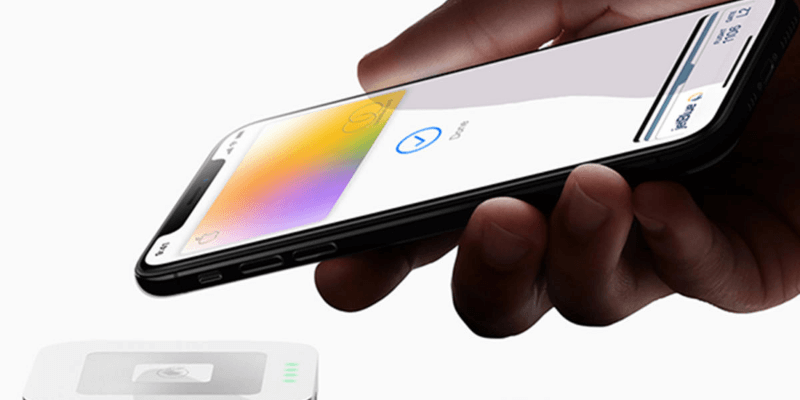 The ultimate iOS trend is the invention of the Mobile Wallet. Today, most young generations are not interested in paying for their purchases in cash. Apple pay made the payment process quicker, faster, and smoother.
Why Should You Incorporate IOS App Development Trends?
The ultimate iOS trend is the invention of the Mobile Wallet. Today, most young generations are not interested in paying for their purchases in cash. Apple pay made the payment process quicker, faster, and smoother.
The new iOS trends provide more comfort and give a better user experience. The instant service creates better user loyalty.
The demanded features of the app influence users to spend more time with your app.
As with technological advancement, there is a great chance of your data being hacked. Hence, the iOS app trends provide better security by providing options as TouchID or FaceID.
Why Should You Need IOS App Development?
First of all, every business needs the best featured mobile app to increase its revenue. Secondly, massive users go with the best features and user comfortable apps. Also, the app development companies use creative ideas and ensure you provide the best apps that match the growing trend.
Tips For Choosing The Right IPhone Application Development Company
Firstly, developing an iOS app is not as easy as you think. Secondly, to develop the best-featured app, it needs years of experience in designing and developing an iOS application. Thus, make sure of the company's experience by checking their portfolio. As a result, you can understand the factors like quality, experience, and effectiveness. Ensure whether the company you select matches your expectations or not.
Make sure that the company is expertise to provide the industry's leading product. Check its previously worked projects and ask them what challenges they met when developing the app. By knowing the history, you will get a clear idea that they meet up with your expectations. Also, it lets you understand product quality and service.
Firstly, hire a company that believes in exploring new ideas. In this growing digital world, creative and innovative ideas are more important for your business requirement. Also, ensure that the company firm you select should not let you wait for so long. Besides, make sure that the company has the potential to meet the deadlines. Also, they deliver the product in the given time.
Technical expertise is the key to select an exceptional iOS app development. Moreover, select the developer who has technical knowledge in developing a distinctive iPhone App.
Only a reliable iOS development company provides you with the estimated cost for a custom iOS development solution. Besides, such firms deliver the best featured mobile applications at a reasonable rate. The reputed company let you know about the approx budget estimation. They help you to save money by providing quality mobile applications that save money in the long run.
The iOS app development trends bring more significant changes in the digital market. Hence, it is doing more wonders in the business industry.
In order to meet your flexible application essentials precisely, transform your thoughts into codes and join the most recent highlights. 
With the app development trends, have a better, quicker, and more straightforward experience and stay extraordinary to tempt your clients. 
developers are skilled in using all the top programming languages for iOS app development.