Companies must think of marketing mobile app to succeed. Most application developers and marketers spend more than 31% of their total budget on application development to marketing. Here we have mentioned certain aspects that indicate the importance of marketing mobile app. Marketing an app is necessary.
The market for mobile app development today is growing increasingly crowded. Google play and app stores are witnesses to it.
In 2021, it is expected that industry revenue applications to reach $ 188.9 billion worldwide. International Business Times, a leading provider of business and financial news, reports that every day, the App Store of Apple receives more than 1,000 submissions of applications.
At this rate of growth, it seems impossible to create an application that stands out. This blog post will provide you with the essentials for marketing your app.
Why Do Companies Need To Think OF Marketing Their Mobile App?
When your app launches you will want to know how many people downloaded your app. Thus, it is important to have app marketing strategies.
Along with the budget for the development of applications a company must focus on marketing. No company should put all its funds into creating an application and then blindly expect that users will find it.
A significant marketing budget is crucial for the success of your mobile app.
The Android app store is now home to 3.8 million applications. Thus, developers must be careful about how they market their products to compete with the best applications.
Your budget may evolve over time. Marketing will have to change depending on user responses to certain campaigns and the application itself.
Testing different marketing channels and processes can lead to a deeper and more complete understanding of their potential audience.
Marketing must also be highly targeted to your target audience.
Focusing on a relevant audience provides a greater chance of success as you can appeal to a specific set of needs rather than trying to please everyone at the same time.
From conception to launch, it is important to allocate sufficient funds for effective marketing campaign mobile applications.
How To Market An App Successfully?
Even if you are an experienced marketer, it is important to note that application marketing is a whole new ball game with different players and different rules. A common question marketers face is how to market their applications. Therefore, a new marketing approach is required.
Some of the unique challenges facing vendors entering the field of the mobile application are unfamiliar channels, orientation problems, understanding of downloads compared to users, app store rankings, and more.
Thus, here arises the question to dedicated app developers about how you can successfully market your app? Business cards, app reviews, and press kits can help you with it.
There are various common strategies that can be applied while designing your marketing strategy. However, strategy differs from app to app.
Some apps need more marketing than others whereas there are some apps that need very less marketing. One should always keep in mind that marketing your app is as essential as developing your app.
To Say Mobile Apps Are Famous Is An Understatement.
89 percent of media time is spent by men and ladies on mobile applications. Thus user acquisition of mobile apps is much more.
In the event that from now has a mobile application strategy established, it can complement itself to decide on a decent option.
A gesture of greeting is admissible, but not pop the champagne yet. A reality check is in order. There are not a lot of applications used. In fact, the rate of disappointment for applications is high.
While there are plenty of reasons why even large applications neglect to forward ROI, one of the main reasons is insufficient marketing.
Yes, in the hyper-aggressive universe of mobile apps, you must heat a mobile app marketing technique into your mobile app development process.
The chances of your application being successful without great marketing backup are very less.
In determining the success of the apps in this competitive mobile world, mobile app marketing plays a crucial role.
You've to spend time and money developing a mobile app and for sure that you've designed the best application for your users if you leave out marketing from your b-plan then the chances of your app even getting visibility is dim.
So, to celebrate the success of your application, consider these fundamentals for a great marketing strategy. The keyword here is "great."
1. Dedicate All The Marketing Resources That Your App Requires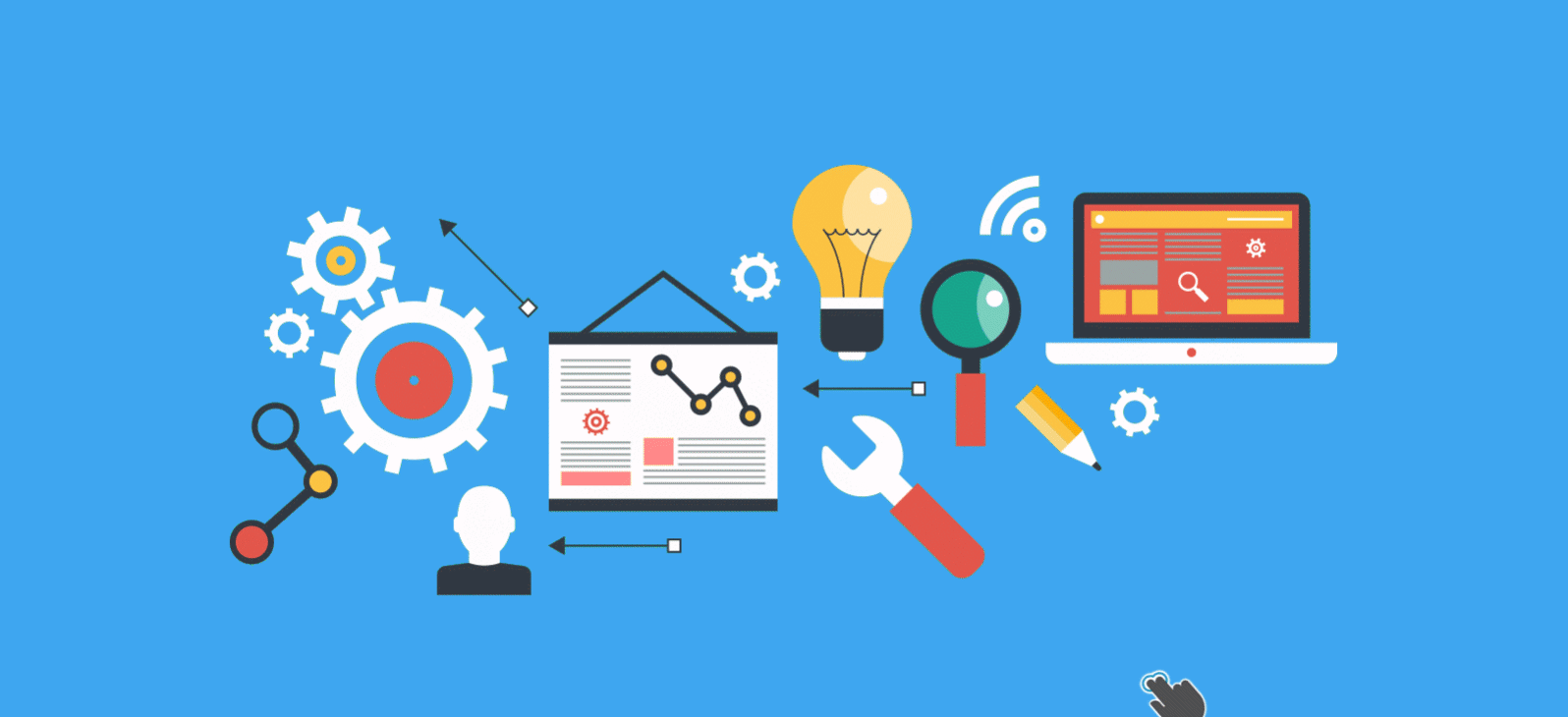 Often, sellers underestimate mobile advertising. They devote only a small percentage of their marketing budget (sometimes less than one percent) to this tactic.
However, in an 'age mobile,' applications are a powerful marketing tool, and therefore require a greater allocation of marketing resources. Studies show that 80% of consumers want to receive location-based alerts on their mobile phones. It just makes sense to invest in geo-fencing and promote marketing strategies notification because it's what consumers want.
According to the study by the Mobile Marketing Association in marketing effectiveness in mobile applications, we should be spending more, much as 7-9% (depending on the overall share of applications), our marketing budgets on mobile.
Once you've restructured the marketing budget to give your mobile applications because of its resources, you need to plan how that budget will be used.
Ads and promotions for your application need not only to be creative and attractive to consumers but also have to be permanent. Without planning your budget accordingly, you could be losing momentum at the time of the year the final push occurs.
Your goal should be to maintain the visibility of your application in key markets throughout the year.
For example, you could push a little more than your budget around major holiday spending to boost the visibility and ensure that consumers are seeing their application when you need to most.
2. Do Not Go For Too Many Directions
As much as all companies are fighting for space application and supremacy, individual departments may be doing the same.
The larger the organization and the separate departments you have, the greater the number of people who feel their mobile application (and its marketing strategy) is its territory.
Instead of having internal disputes over property lines, uniting these different actors together in one team is a good idea. This team should only focus on the target audience.
This will not only appease those who feel you must have something to say or control applications marketing strategies but will end up making these more successful strategies.
Aligning the objectives of all these different departments may not be easy, but through continuous communication and routine meetings with team members, who will have a better chance to hit all these different objectives and minimize power struggles it will be achievable.
In addition, you will have more hands to work and creative input available in the planning and execution of marketing campaigns applications.
3. Market The Experience And Not The App
In the past, when companies made applications in order to have an application for your customers to use, which was more acceptable to commercialize the application itself.
That is no longer true because since it is not trying to sell the public application itself. Potential customers will definitely look for the experience that the app provides.
Instead companies today are selling the experience and not the application only. And, more importantly, how that experience is unique and different and superior to any other experience you have previously had on the mobile.
This is an old concept in every aspect. Consumers today are looking for the simplest experiences offered by brands.
In fact, 86% of consumers are more likely to buy when they are not overwhelmed with confusing information.
Keep this in mind when you are writing your descriptions of the stores. Market how the application will simplify the lives of users, not every little thing that the application can do.
Marketing strategy experience rather than the application has caused the customer experience. It becomes a lasting problem facing companies across nearly all industries.
Do not market your application only – it is simply not enough. You have to focus on the experiences that are only possible with your application.
Deal with these 3 pre-requirements and you'll have a fruitful mobile app marketing strategy staring you in the face and your application will convey the profits you are searching for.
Therefore, we must go beyond the mentality of having applications in order to have one and instead push for a greater understanding of the effects they may have on brand awareness, increase revenue, and even traffic generation in the shops.
The best application vendors will be those who are willing to go all out and spend the necessary time, effort, and App cost to the understanding and development of this extremely unfamiliar environment to the greatest extent.
Our company Echoinnovate IT can help you with many other aspects such as mobile app marketing, content marketing, and various social media platforms. We can help you with your landing page as well as successfully market it. Contact Us Today!
What are the essentials of marketing?What are the essentials of marketing?
Dedicate all the marketing resources that your app requires
Do not go in too many directions
Market the experience and not the app
How do you successfully market a mobile app?
Exposure
Targeted traffic
Powerful link-building
Rating and reviews
Accessibility
How do I advertise my mobile game?
Send your game to several publishers
Beta ready and soft launch
Work on your ASO
Send your game to several stores
Run paid campaigns on social media platforms
Google Ads
Universal App
Campaigns
Display network ads
Cross-promotion with other games
Promotion through reviews
Let people know about your game on social media
How will outsourcing app developers benefit us?
Outsourcing offshore developers offers many benefits.
Access to a vast global pool of talented app developers.
Quick and cost-effective hiring.
Guaranteed timely project completion.