Face swap apps have become increasingly popular, providing people with a fun way to experiment with their appearance and create hilarious images. With the advancement of machine learning and computer vision technologies, face swap apps have improved greatly in recent years, allowing for more realistic and seamless swaps.
A face swap app is a Mobile Application that enables users to switch their faces with someone else's or a pre-existing image. It uses facial recognition and mapping technology to overlay one face onto another, creating a funny or surreal effect. The app utilizes the device's camera to capture the user's face and then applies the swapping algorithm to replace the facial features with that of the selected image or person.
The popularity of face swap apps has soared in recent years, with many developers creating innovative features to enhance the user experience. Mobile app development companies have been quick to take notice of the trend and have been incorporating face swap technology into their applications to cater to the growing demand.
The development of a face swap app involves several stages, starting with research and analysis of the target audience and competitors. This is followed by the creation of a design prototype that outlines the user interface, user flow, and visual aesthetics. The mobile app development team then works on coding and integrating facial recognition algorithms and APIs to enable smooth and accurate face swapping.
10 Best Face Swap Apps to Make Your Photos More Fun
You need not get confused between Face Swap apps, Image Recognition Apps and deep fake apps as Swap apps are completely harmless and are created for just fun whereas deep fake apps are used for creating videos that are deeply problematic and by misinterpreting someone.
Hence, with this disclaimer, let us now have a look at the top 10 Face Swap applications
Snapchat is one of the most famous Face Swapping apps. You can easily swap your face if you're your friend by using the filters available in this application. Snapchat is a popular app that lets users take pictures and videos, add fun filters and text, and send them to friends. What sets Snapchat apart is that the messages disappear after a short time, making it feel more casual and playful. The app also offers features like face lenses and a map to see where your friends are. While it's popular with young people, businesses have also started using it for advertising and promoting their content. All in all, Snapchat is a fun and unique way to share moments with your friends.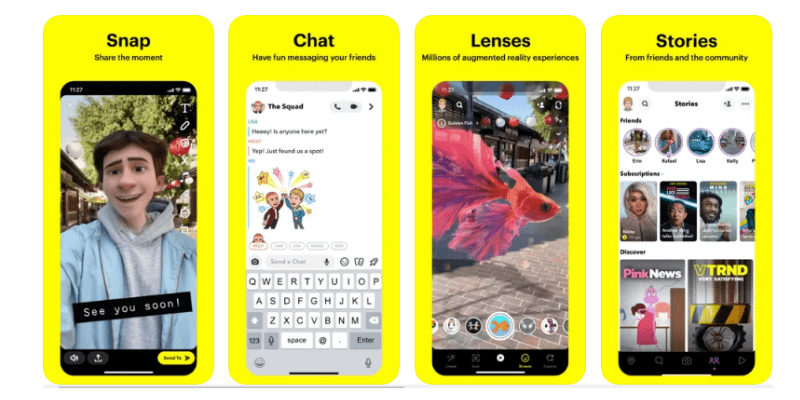 Cupace is an app that lets you swap faces in photos, making it easy to create funny and entertaining images. Whether you take a new photo or choose one from your camera roll, Cupace's advanced technology ensures the face-swapping process is seamless and accurate. You can even adjust the size and position of the faces, and add filters, stickers, and text to your creations. What's more, Cupace can handle complex images with multiple faces, so you can swap faces with groups of people in a single photo. It's a great app for anyone who wants to have fun with their photos and add some humor to their day. With Cupace, you can let your creativity run wild and create silly images that will make you and your friends laugh.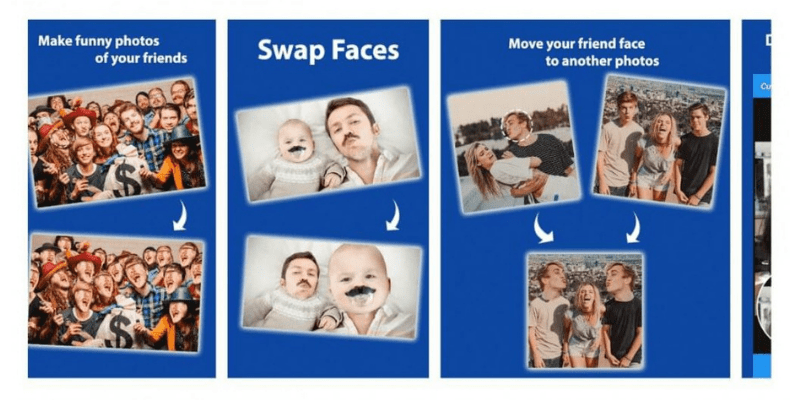 You can install Face Swap Booth in case you want the storage of faces that you can swap according to your wish. This application enables you to add faces.
You can also add the faces manually or the app auto-detects the face. You can enjoy and have fun by simply swapping faces with different people. Additionally, you can swap your face with the pre-loaded celebrity faces.
This application also offers certain unique features like advanced editing tools, funny face masks, etc.
In Face Swap Booth, both free and premium versions are available but the free version is fairly limited, therefore, you have to go for the Premium version of the app which is $2.99 to save unlimited photos, faces, remove ads, watermark, etc.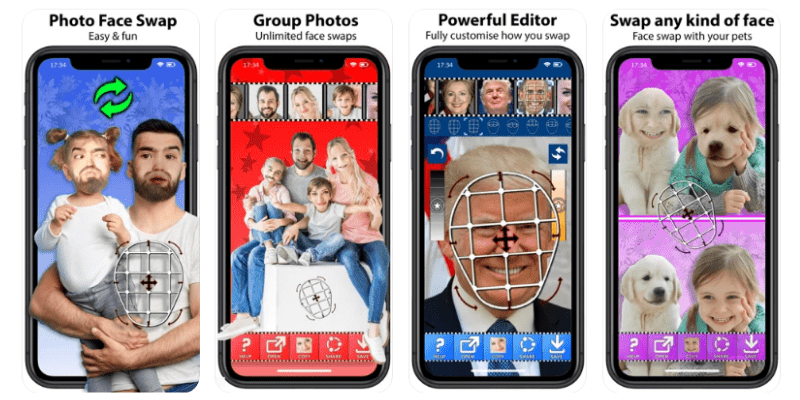 Reface is a mobile app that uses artificial intelligence to create realistic and entertaining face swaps in videos and GIFs. Users can select from a vast library of templates or create their own videos to swap faces with. Reface's technology is accurate and precise, making the final result look as realistic as possible. The app also allows users to add filters and effects to their creations. With its intuitive interface and customization options, Reface is a fun and easy-to-use tool for creating engaging and entertaining content.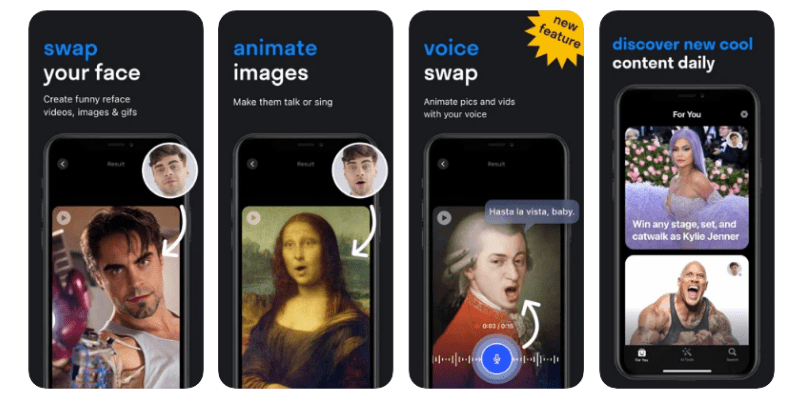 A face swap app is a mobile application that allows users to swap their faces with others in photos or videos. These apps use artificial intelligence and deep learning technology to accurately replace faces and create entertaining and funny results. Face swap apps are popular among younger audiences and can be a fun way to add humor to your photos or videos.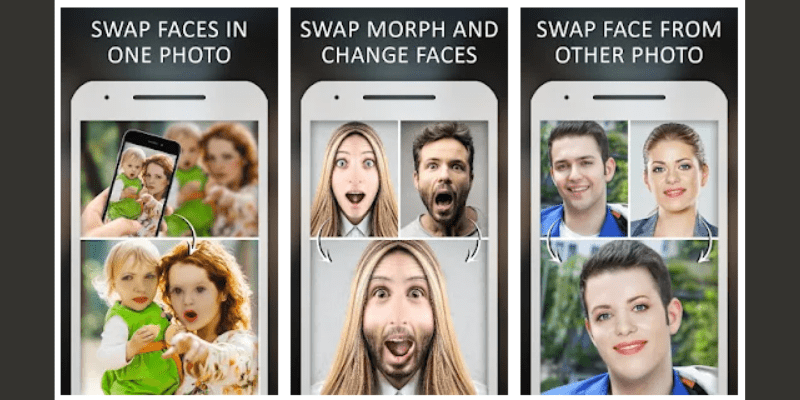 Copy Replace Face is a creative Face Swapping application like reface. This app lets you customize the entire appearance.
It comes with an option to copy the entire face or only copy features of the face like eyes, nose, lips, which is very hassle-free and lets you create a unique face.
Additionally, it also allows you to layer multiple faces on top of each other, using this you will get a completely different appearance at the end.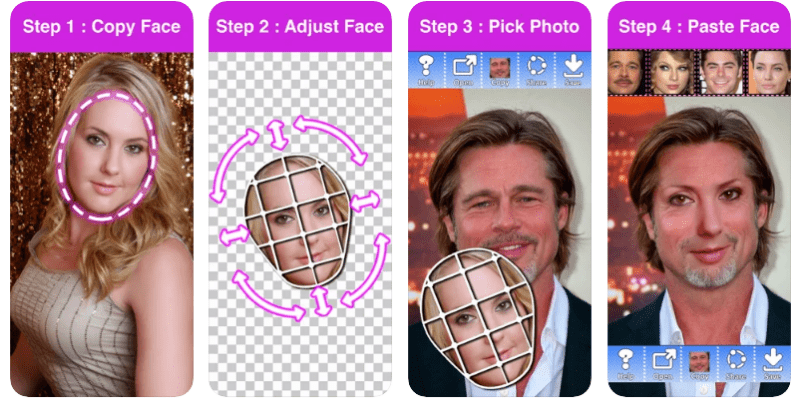 7. Reflect: Realistic Face Swap
Reflect is a face swap app that uses AI technology to create realistic face swaps in photos and videos. It has accurate face detection and offers various templates and effects to apply. Users can adjust the size and position of swapped faces and use filters and effects. It also has a "Live Face Swap" feature. Reflect is a user-friendly app and perfect for adding humor and creativity to photos and videos.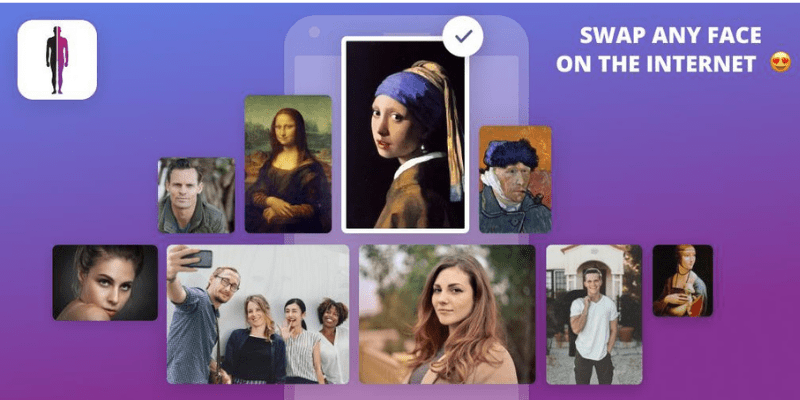 Photo Face Swap is another application for swapping faces in pictures.
This app is very easy to use. The quality of the final result will depend on how well lit the original picture was and if it was rightly aligned.
The results from this app were a little mixed, sometimes good and sometimes bad, but we still would recommend this application to you as its working is very hassle-free.
And, it also includes a face bomb effect, using which you can add one face on all the faces in a single picture.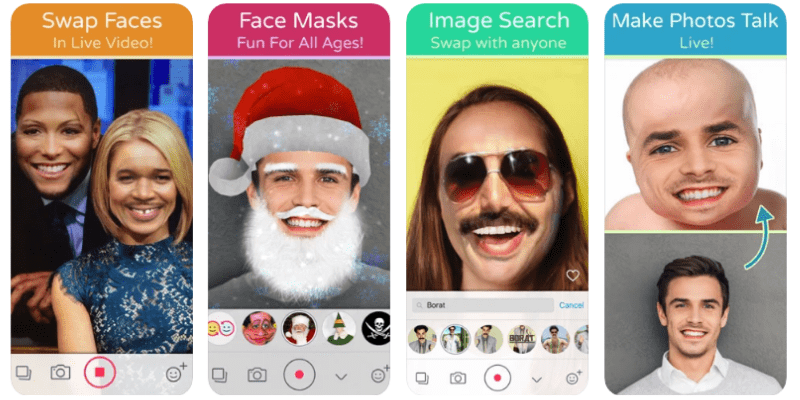 This application does not swap faces, instead, it mixes up two faces which are really fun to see.
You can add your photo along with a photo of people with whom you want to mix your face with.
It automatically detects the face and mixes it up. You can mix your face with strangers or celebrities and see how you would appear in someone else's skin.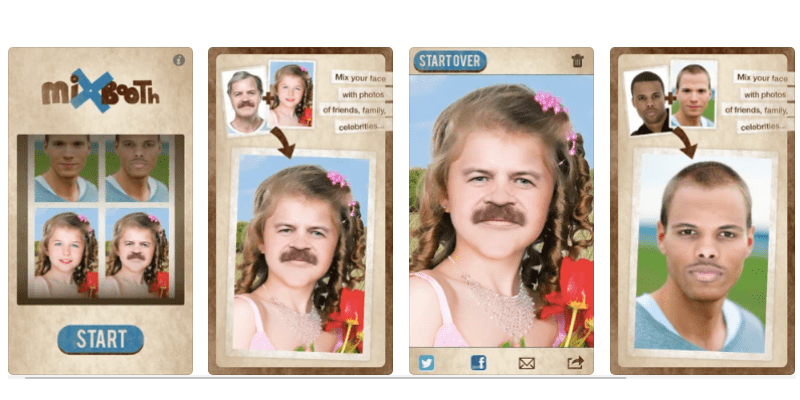 How Much Does It Cost To Develop An App For A Face Swap App Like Reface?
There are several factors that determine the cost of developing an app for a Face Swap app like Reface such as time taken for the development, design of an application, complexity of an application, etc. It takes almost 3-4 months to develop a face swap app like Reface.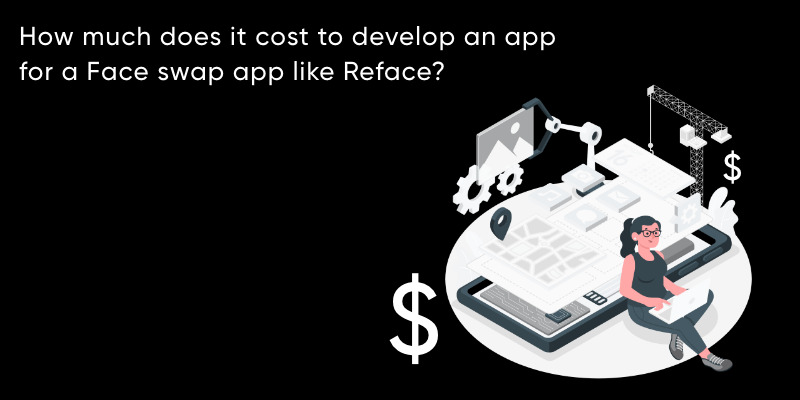 This is the time needed to go through each step of the development process of an application like writing a general project layout, researching, designing, and deploying.
The overall cost of developing a face swap app like Reface may lie somewhere between $70,000-$100,000. Hiring a company for the development of a face swap app like Reface would be the right choice as the company will take less time in the development process and take the whole responsibility of your project.
In conclusion, the rise of face swap apps is a testament to the increasing demand for creative and personalized content. With the advantage of technology, these apps have become more accurate and easy to use, making them accessible to a wider audience. If you're interested in developing your own photo swap app or want to Hire a Developer to create one for you, it is important to consider the latest trends and features to make your app stand out in the market. With the right expertise and vision, a mobile app development team can create a successful face swap app that caters to the needs and preferences of users.
What app can put your face on celebrities?
You can use apps like Face Swap Live and Face Swap Booth to swap faces with celebrities as they come with preloaded celebrity faces in the app. You can also switch to any celebrity with an image search.
How do you blend two faces?
You can check out MixBooth to blend or merge two faces. It is available on both Android and iOS.