If you check the app store for both iOS and Android phones, then you will find different  Types of Healthcare Apps.
More than 88000 apps dedicated to the healthcare sector. With the COVID-19 pandemic well underway, people are making use of apps to take care of their health needs.
There are dozens of best medical apps that people are using right now. Here are the most popular healthcare app types that you should take a look at.
1. Medicine Delivery App – Delivery Anywhere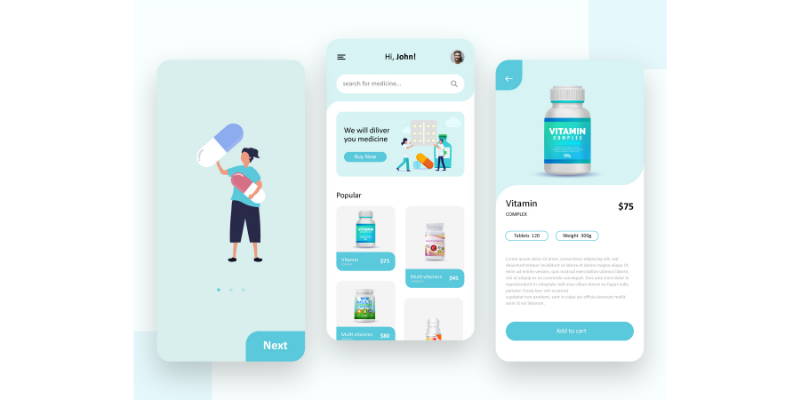 This is definitely the most popular app type in the field of health and personal care. A much-needed healthcare apps in time of covid-19. Medicine delivery apps have become very popular all over the world. The global market is expanding and is expected to be worth $175 billion by 2026.
Since most people are staying at home due to the pandemic, this kind of app allows them to purchase and get essential medication delivered to their doorsteps.
You don't have to go outside. All you need to do is to wait for your order to arrive.
2. Telenursing Applications – Online Doctor Consultation App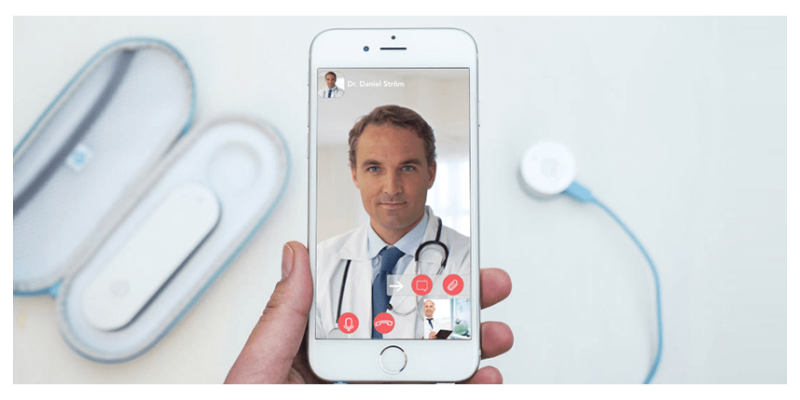 Due to the COVID-19 pandemic, it is not possible for patients to go to the clinic and make an appointment with a doctor unless it's an emergency. In this kind of situation, a telemedicine application can be very useful. It bridges the distance between patients and doctors.
Apart from telenursing, a broader industry known as telemedicine has recently come into being. This can account for one of the best healthcare apps in Covid-19.
People are finding it very convenient to use their phones and other personal devices to consult with their physicians. These telenursing applications are a very convenient type of healthcare app for those who are confined to their homes.
3. Medicine Reminders App – Alerting With Push Notifications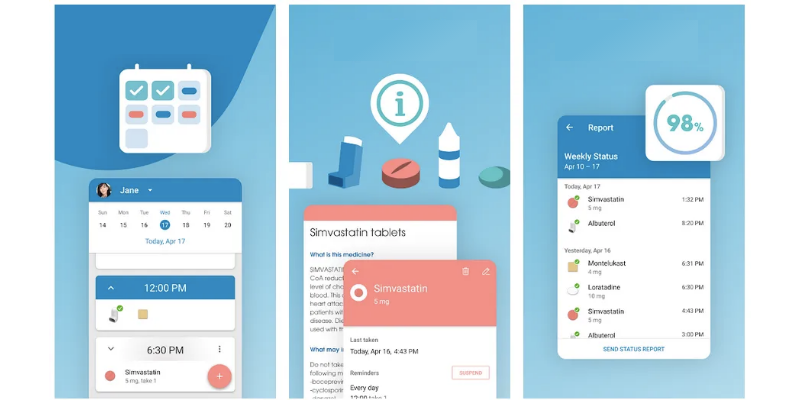 Recently, there have been apps coming out that are meant for forgetful and absent-minded people who forget to take their medicines. A medicine reminder app can be one of the best healthcare apps in Covid-19. These apps can help you to keep track of your medication and your doses. It is also effective for elderly people with dementia.
These apps come with a ton of amazing features such as real-time updating, monitoring, and comprehensive analytics. Collecting this data, it can help the businesses as well as the patients and the doctors. In fact, proper information can help professionals mitigate a lot of unforeseen risks and complications easily.
4. Appointment Scheduling Apps – Set Online Schedule with Doctor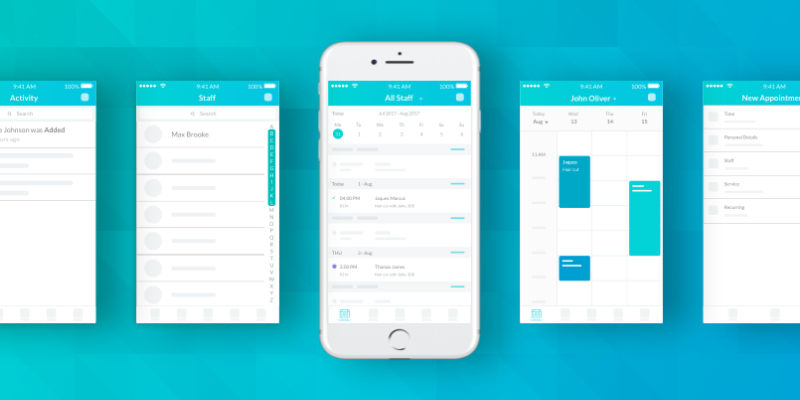 Even though telemedicine is so great, it comes with its own set of shortcomings. It is frequently not enough for serious medical conditions, where you have no choice but to directly engage with your doctor or surgeon. For this purpose, you need a good scheduling app.
A cross-platform scheduling app can be very useful, as it will also help you to make and manage appointments with your doctor. No matter where the clinic is and who the doctor is, using a cross-platform app like this can be hugely beneficial for both doctors and patients.
5. Mindfulness, Health, and Fitness App
During such difficult times, is crucial for both patients and clinicians to take good care of their physical and mental health.
Thanks to the application market, it's currently brimming with many apps that will enable you to do everything right from eating healthy to getting better sleep.
You will come across many apps that will help you keep track of how active you currently are and the things you eat. Opting for such apps will also be helpful for you because it will enable you to maintain your weight.
With these applications, you can meditate or sleep. You can create your own set of sounds that will get you into the meditation mindset. This is possibly one among the best healthcare apps in Covid-19.
6. Patient Health Education Apps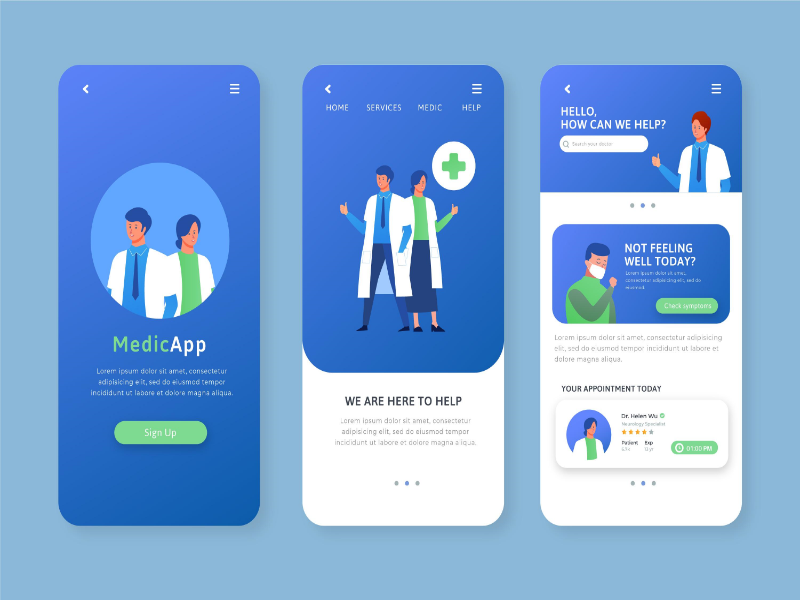 The Centers for Disease Control and Prevention (CDC) mobile tablet application puts health information at your fingertips. It features important health articles, Disease of the Week, current outbreaks, popular journals, timely updates, and access to social media.
Wherever you go, you'll have 24/7 access to important and timely health information that you can use to protect yourself and your loved ones.
MyFitnessPal is an app that allows you to track your calories and set healthy weight goals. Recording food is made particularly easy with a barcode scanner that can be used to list individual meals or compile recipes. 
Argus allows you to count your steps, map your runs, track your sleep and count your cups of water and coffee. It's mostly recommended as a pedometer app but can drain your battery if you aren't careful.
7. Benefits of Patient Education App
How to Choose the Best Healthcare App?
When it comes to opting for a healthcare app, you must proceed with caution. You need to make sure that you and your loved ones are in good health and must receive immediate medical help when something goes wrong.
So, when you are using a healthcare app to get medical treatment, check-ups, or any other thing, you need to make sure you are opting for a reliable and excellent app.
That is why, before you download any healthcare application, there are some things that you must consider. Look below!
1. Avoid Applications that Promise Too Much
When you are looking for a good healthcare app during COVID-19, stay away from the ones that make big promises of providing results very quickly. You might encounter apps that make wild promises about a 4-minute workout or a weight loss that will provide miraculous outcomes.
Those are not the type of apps you should go for. People are not that quick when it comes to changing unhealthy behaviors. So, you must go for a healthcare application that encourages long-term lifestyle changes.
2. Check What the Users have to Say
Taking a look at the reviews left by existing users is compulsory. You can read the reviews in the app store. Otherwise, you can check elsewhere on the internet about the application and take a look at the reviews, which you come across.
Also, make sure to pay attention to the users who have been using the app for some time. The feedback you will get will offer you insights on whether or not the app is not for you.
3. Set Realistic Expectations
When it comes to healthcare apps, think of them as tools to complete what you do offline. Before you press the download button, you must figure out what you must do to achieve all your health objectives. After, you can then figure out how a healthcare app will help you achieve it.
It's requested that you go for applications that monitor your behavior and utilizes graphs or charts to show the progress of your goals. Keeping a track of the activities you conduct, the food you eat, and how much workout you do will help you fulfill all your health goals.
4. Get to Know the App Developers
You might be looking for health apps that will help you stay fit during the pandemic and eliminate all your unhealthy behaviors. That's why you need to play it safe and opt for an application that utilizes strategies that work perfectly.
When looking for a health app, you must look for evidence-based strategies, such as rewards, social support, self-monitoring, push notifications or cues, and goal setting. If you come across strategies within an app, that's the right one for you.
5. Opt for Apps that Utilize Evidence-based Strategies
You might be looking for health apps that will help you stay fit during the pandemic and eliminate all your unhealthy behaviors. That's why you need to play it safe and opt for an application that utilizes strategies that work perfectly.
When looking for a health app, you must look for evidence-based strategies, such as rewards, social support, self-monitoring, push notifications or cues, and goal setting. If you come across strategies within an app, that's the right one for you.
6. Test the Application Before Using It
The best applications will not perform well if you don't use them as it is recommended. You must test out some of the health apps before you select one. When an application is not convenient or easy to use, you will not be using it daily.The healthy changes you want to adopt will not become a habit. Don't try to quit or give up, even when several of the apps do not perform well. It will be better if you keep test-driving various applications that will give you insights into your dislikes and likes. Doing so will help you find the app you need with no hassle.
Why Healthcare Apps are So Important?
Healthcare apps have become the crucial antecedent for converting and excelling the conditions of the healthcare industry. But several reasons prove why healthcare apps have become compulsory for this modern era. Check below!
1. They Become a Boon for Nurses and Doctors
The healthcare applications have become a boon for the nurses, doctors, and other medical staff members. Through the applications, doctors stay well-updated about their patient's conditions.
It has also created a customized approach for treating all the patients as each of them requires special care.
2. They stand out as a Blessing for Remote Areas
Since this is the digital era, people living in far-flung or rural areas can receive the best healthcare service through these apps. It will enable them to book an appointment with the doctor, get medical advice and purchase all the necessary medicines with no issues. Healthcare apps were much needed in Covid-19.Here are some stories on healthcare app development from industry leaders you may like to know.
3. Lessens the Risk of a Wrong Diagnosis
There has been much news recently where patients have to endanger their lives due to a mistake within the diagnosis. Such things can be easily avoided with these types of healthcare apps.
The doctors carry accurate reports of their patient's conditions, which will enable them to provide the right dosage of medicine. They can also store their patient's notes within the cloud facilities.
These are basically the major types of healthcare apps that have been gaining popularity in times of the COVID-19 pandemic. They've made it easier for people to get access to healthcare and medical treatment.
How Much does it Cost to Develop an On-Demand Healthcare App?
The cost to build an on-demand healthcare app is on average $410,000, not including post-launch maintenance and promotion. However, for complicated solutions, this number is insufficient. An efficient health care smartphone app includes a wide range of functions.
Besides, the expense of developing a healthcare mobile app is determined by a variety of variables, including the kind of mobile app you choose to develop and the functionality and functionalities you choose.
The expense of creating a healthcare smartphone app is challenging to predict.
Additionally, the healthcare app development cost is determined by the device on which you choose to develop your mobile app (Android/iOS/Cross Web (Flutter)) and the region in which the custom mobile app development business is based.
An app development company in the United States costs about $150–250 per hour, an app development company in Europe charges about $85–150 per hour, and an app development company in India charges about $10–45 per hour.
We at Echoinnovate IT, offer the best services with top-notch quality at the best affordable prices. If you are looking to develop one of the best healthcare apps in Covid-19, contact us now!
FAQs of Healthcare App Development
How much does it cost to build an on demand healthcare app?
The exact cost of on-demand depends on the number of hours that go into developing it. It's quite challenging to give you the exact cost because it may vary as per your needs.
Which type of Healthcare apps are developed by Echoinnovate IT & Why should you choose us?
Echoinnovate IT is a Custom App Development Company that develops an on-demand app for any industry with 2-3X Growth. Contact for More Information.