How many of you like using makeup and other goods linked to it? The more we learn and our perspectives grow, the more we understand that there is no gender associated with makeup. The genderless quality of makeup is something that a lot of people like. Makeup is now a vital component of our everyday lives, and beauty and makeup tips app development application is required of us whether we are going to a party or a work meeting. Many companies that sell cosmetics and beauty products have shown interest to develop an app like IPSY in the hopes of digitizing the whole skincare and beauty experience for its clients. If you count yourself among them, then we have some very helpful information to impart to you.
To get things started off on the right foot, let's begin with an introduction to the IPSY cosmetics and beauty advice app. This blog will assist you in comprehending the capabilities of IPSY as well as its business strategy so that you may make an app like IPSY.
What Is IPSY And How Does IPSY Work?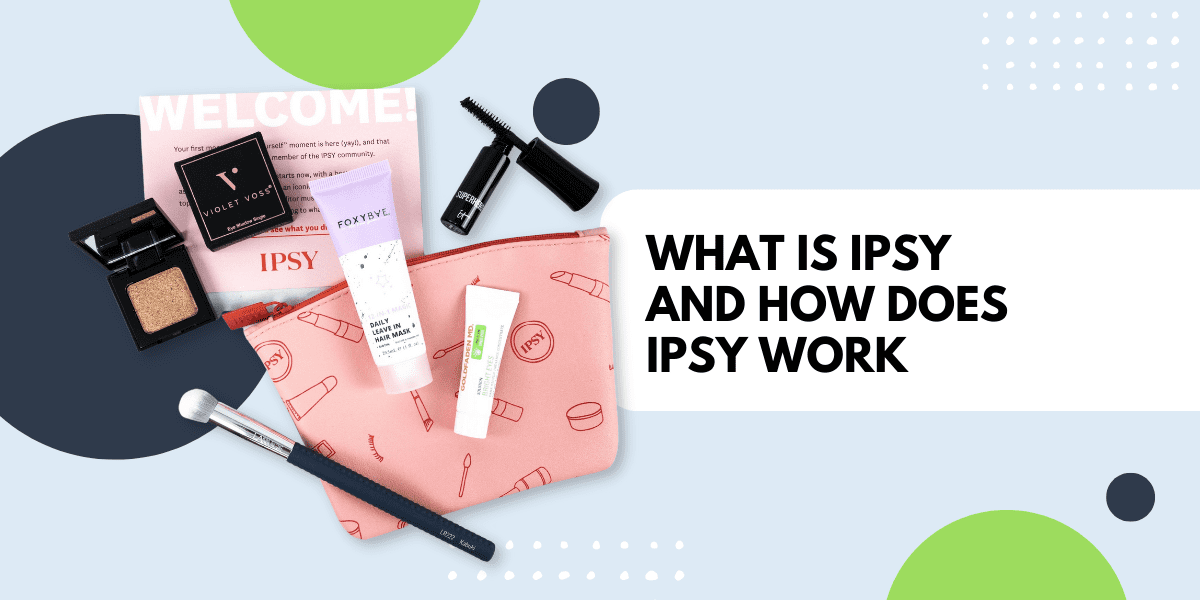 IPSY is a monthly beauty subscription service that delivers customized skincare, cosmetics, haircare, and a variety of other goods directly to the doorstep of the user. Have you ever heard of IPSY before? Michelle Phan founded the cosmetics firm IPSY with the goal of creating make-up products that are easily available around the world. The items sold by the firm are not made by the company iom their clients.
When a potential client registers for the service, they are required to complete a "beauty quiz" in which they are questioned about their eye and hair color, skin tone, and many other aspects of their appearance.
IPSY will send one box out each month based on the options that you've provided. The typical range of items included in beauty boxes is between three and eight. Glam Bag, Glam Bag Plus, and Glam Bag X are the names of the many boxes that IPSY makes available to its customers at a range of different prices.
Customers have the option of purchasing beauty goods directly from IPSY's online shop in addition to the monthly subscription boxes that the company offers. At this time, clients from both the United States and Canada are eligible to purchase beauty goods and subscription boxes from IPSY.
The next question that some of you may have is what is the business model for IPSY that contributes to a massive increase in the company's overall income. The primary ways in which IPSY generates revenue are via its memberships, e-commerce solutions and private labels, events, and product sponsorships.
Let's take a more in-depth look at IPSY's many methods of monetization
The majority of money that IPSY makes comes from the monthly membership fees that customers pay in order to get a box. These costs are paid by consumers in order to receive IPSY's boxes.
As was said before, IPSY provides three distinct boxes, each of which contains a different amount of things and may be purchased at a different pricing point. For example, the most affordable package, known as the Glam Bag, is $12 each month and includes five cosmetic goods that total more than $50 in value.
The items tat are included in each box are determined by the choices of the customer, which IPSY determines from the quiz that the customer completes as well as through a wide range of other data points, such as previous orders placed in the online store.
IPSY, in addition to selling items under the labels of other companies' trademarks, has also begun developing its own in-house brands. As an example, have a look at Complex Culture, a firm that has only been around since November 2019 that promotes cruelty-free and vegan personal care items, as well as Refreshments.
When compared to the branded items that IPSY offers, such in-house products almost certainly have significantly higher margins of profit, at least in principle. In addition, IPSY is able to not only offer such items inside its own online shop but also collaborate with traditional stores to have them published.
IPSY launched its very own online shop, which it named Shopper, in September of 2017, only days before co-founder Michelle Phan revealed that she would be leaving the company.
IPSY, much like any other kind of online retailer, most certainly buys the items it retails at prices closer to those of the wholesale market, and then makes a profit by reselling them to customers at retail. Customers have their choice from a number of different categories, such as goods for their skin and hair, cosmetics, and even items geared specifically at guys.
Clients between the ages of 25 and 45 who are beauty concerned who work on their glamor carefully. They spend too much time examining the latest beauty trends are considered beauty conscious clients.
People who seek for brands
These are customers of the label who are highly familiar with it and consistently look for brands from other countries. Users who have an interest in fashion, and who will consequently search for the most current collections offered by a variety of companies and items because of this desire. Professionals in fields such as hairdressing, cosmetology, and the beauty industry are on the lookout for high-quality beauty goods.
Make An App Like IPSY With The Following Must-Have Features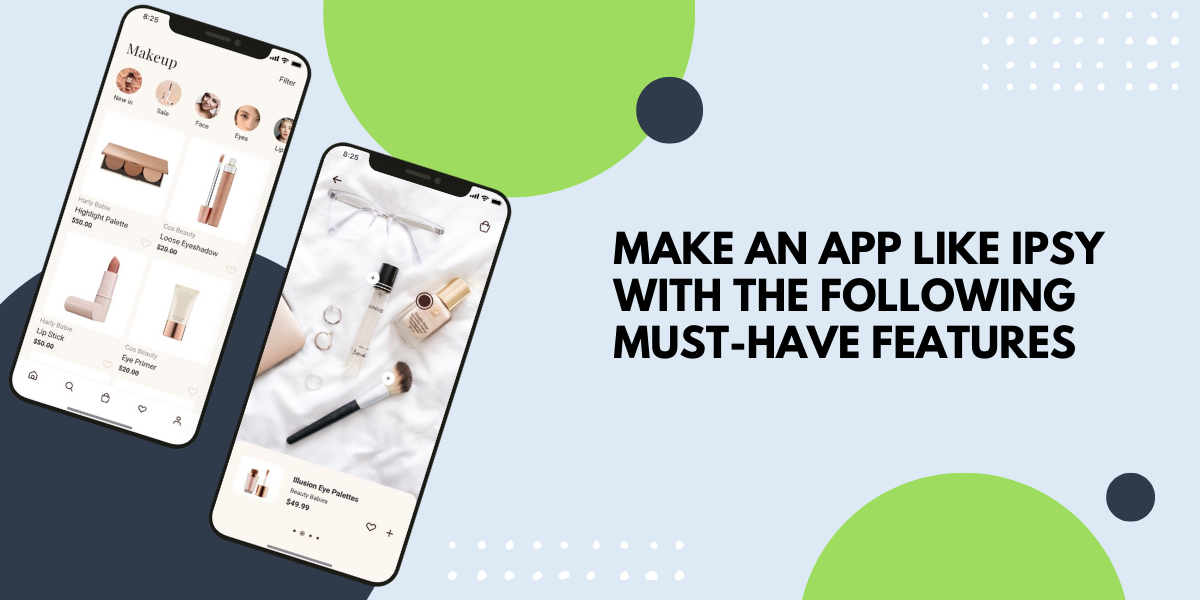 Let's take a quick look at the features one must include to develop an app like IPSY
How Much Does It Cost To Develop An App Like IPSY?
The cost of developing an application differs from one project to another. This is due to the elements that influence the range of possible costs also fluctuate for each project.
The geological position of the developers is the one of these criteria that is considered to be the most crucial. Developers hailing from various nations have varying pricing structures. The following is a list of the average hourly rates in several countries:
Connect with Echoinnovate IT if you are looking to recruit competent developers. Our developers have in-depth knowledge of the industry as well as experience. Develop an app like IPSY, according to your specifications. We will be able to assist you in attaining the outcomes you seek.
You need to have a conversation about the needs of your project. Have a talk with our reputable team of app developers if you want to develop an app like IPSY. An application such as IPSY has a significant chance of being successful in the market at this time. This is because more and more people are becoming aware of the importance of maintaining good skin.
We are a prominent mobile app development company in India & able to assist you with the beauty and makeup tips app development that has the most advanced features and the most reliable performance.
What is IPSY?
IPSY is a monthly beauty subscription service that delivers tailored skincare, cosmetics, haircare, and a range of other products right to the user's home. The service also offers a number of other products.
Why is IPSY so cheap?
IPSY's brand sponsorships contribute significantly to its low price. When introducing new product lines, these firms not only reward IPSY for the added exposure, but they also likely offer the items at no cost.
Why should we choose Echoinnovate IT to make an app like IPSY?
As a leading mobile app development company, we can help you with beauty, makeup tips and Salon app development with sophisticated features and dependable performance. Our developers will be in constant communication with you throughout development.