The use of digital technology is now widespread and accepted in practically every aspect of our life. There are hundreds of mobile healthcare apps available on the market, and this is because of the advantages that come to develop healthcare apps – the applications assist monitor the condition of the health, and they make the job of medical practitioners and physicians easier. Here, we will read about app like clinikk.
According to consumer studies carried out in the United States, one in four persons in the country make use of one or more health monitoring apps, and one third of doctors had given a recommendation for an app to a patient in the preceding year. It is projected that during the next several years, there will be three times as many smartphone users who use healthcare apps as there are now.
According to a report titled "Growing Value of Digital Health," the most popular app stores currently offer more than 318,000 health-related applications. Furthermore, as this novel, technology-enabled form of healthcare continues to expand, hospitals and other relevant stakeholders have begun engaging in the healthcare app development in order to provide patients with new, more convenient methods for efficiently collecting and sharing health-related information.
What Is A Healthcare App?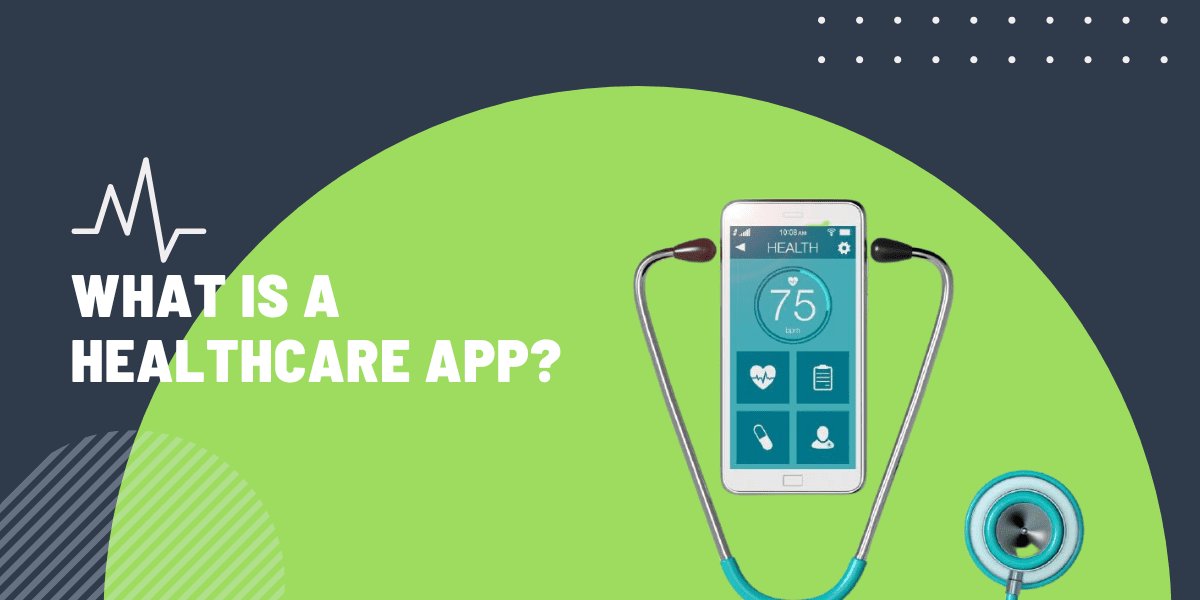 The market for mobile health applications is enormous and has a diverse collection of apps, ranging from more complex to more basic options. There is a wide range of functionality to be found in mobile healthcare app development. By tracking our health data, providing remote help, providing access to physicians around the clock, and doing a great deal more, healthcare applications make our lives simpler. In most cases, the objective will depend on the kind of software that you choose to use. When looking to hire healthcare app developers that specialize in healthcare apps, it is essential to keep the categories in mind since you will need to provide the healthcare app developers with input data.
A private-owned company known as Clinikk provides low-cost medical coverage to those who are unable to pay for it. Under this model, subscribers are responsible for paying a monthly fee that ranges anywhere from $50 to $500 to cover their basic health insurance requirements and other important medical needs. One subscription can cover as many as six members of a family, each of whom can then speak with a doctor whenever they have routine medical questions or concerns. In the event that a subscriber has to be hospitalized, he is sent to the most convenient hospital that is part of the network.
The Clinikk app, website, and phone line all support eleven different languages, making teleconsultations one of the most valuable services that Clinikk has to offer. These consultations are available around the clock. An electronic health profile, support with filing insurance claims, reduced prices for laboratory testing, and delivery of medications are further features. In addition, the cashless hospitalization benefits are provided by more than 5,500 hospitals throughout the country, which together serve more than 16,000 zip codes.
Healthcare App Market Overview
Not only did the year 2020 make history in our personal lives, but it also revolutionized the market for health applications. According to CB Insights, every component of telemedicine saw a significant surge, including health education programs, remote patient monitoring (RPM), and virtual doctor-patient consultations. The amount of investment in telemedicine almost tripled during this time period.
Even if you don't have this data in front of you, I assume everyone can agree that health should be your number one concern, particularly in light of recent events. It is expected that there would be a need for the creation of healthcare mobile apps given the expanding number of mHealth users. By the year 2025, it is anticipated that the market for mobile healthcare apps would be worth more than 300 billion United States dollars. Therefore, if you've been debating whether or not to develop healthcare app, the time to do it is now. An in-depth examination of concepts, trends, and development phases is required in order to launch a successful medical firm.
8 Best Healthcare Apps For Patients
Teladoc is a nationwide provider of high-quality healthcare services that may be accessed through phone, computer, or mobile app. Services include virtual primary care, routine care, mental health, nutrition, skin care, and professional medical advice. Non-emergency conditions like allergies, flu, and sinus infections; Eczema, psoriasis, rashes, acne, aging, and skin care; Depression, anxiety, and relationship issues; Nutrition and wellness consults; Thousands of board-certified doctors, dermatologists, therapists, licensed nurses, nutritionists, and top experts who can diagnose, treat symptoms, and provide prescription medication for a wide range of medical issues.
mySugr is a mobile application that was released in 2012 with the intention of assisting diabetic patients in the areas of diabetes self-management that are recommended by the 7 Healthy Behaviors curriculum of the American Association of Diabetes Educators. These areas include healthy eating, being active, monitoring, taking medication, reducing risk, problem solving, and healthy coping. This app is not only simple to use, but it also offers users encouraging tasks and feedback that might assist them in coping with type 1 and type 2 diabetes. Dealing with diabetes may be challenging, but this software has proven to be an invaluable support system for many people.
One of the most useful applications in the field of medicine is called EyeCare Live, and it's designed to provide patients the ability to consult with an eye doctor whenever and wherever they choose, all from the comfort of their smartphones. With the assistance of this application, users are able to monitor the progression of eye disorders and maintain good eye health for themselves. Patients who are dealing with dry eyes, angry eyes, allergic reactions to the eyes, or concerns regarding contact lenses benefit the most from this treatment. Instead of being connected to an eye doctor who is unfamiliar with your medical history, the medical app puts you in touch with your very own eye specialist who is.
Talkspace is a mobile healthcare app for persons with anxiety or depression, eating disorders, PTSD, or who find it difficult to manage life's issues. This online treatment platform assists those who lack sufficient time for in-person counseling. Talkspace boasts more than 2,000 professional therapists and psychiatrists. They give private sessions to people or couples struggling with a variety of life issues.
Daily, users may communicate with therapists by text, video, and voice messaging. The app's premium packages include a 'Live session' function. It enables customers to interact with therapists at any time, from any location.
With over 200k favorable reviews, this is one of the most popular healthcare applications. Leafly gained prominence as a one-stop shop for cannabis information as the use of marijuana for the treatment of a variety of health issues increased. This healthcare app instantly links users with experts, clinics, and pharmacies. Leafly intends to shed light on the hitherto contentious plant. Their network educates and informs users about numerous strains to ensure that end-users may always take precautionary measures.
One of the most helpful applications in the field of medicine is Generis. It enables users to better understand their genes and, as a result, improve their quality of life. Patients like this app because it is both attractively designed and intuitive to use. This contributes to the app's overall appeal. Advice based on one's DNA, suggestions for physical activity, food and nutrition, and supplementation are all provided by Generis.
When the year 1930 rolled around, home visits from doctors were pretty popular. Heal is at the top of the list of the greatest medical applications of 2021. It enables patients to prevent exposure to contagious viruses. This is important since the covid pandemic is now underway. It offers more than three thousand ratings where physicians may acquire a complete picture of the health of a patient by watching the pattern of the patient's lifestyle. This is one of the most highly recommended healthcare applications for physicians, as it allows for improved monitoring and the provision of suggestions for the very best.
Features For A Healthcare App Development
We need medical apps that are as simple to use as possible. They need to be equipped with top-tier data security safeguards since they hold so much sensitive patient information.
Users should be able to set up and manage their health profiles. They can also choose what data and information the app can access. When people sign up for medical apps, the vast majority of their basic information is collected at signup. This includes name, contact information, age, height, and weight. This profile is occasionally used to provide a personalized encounter using AI.
Login with Your Social Media Network
On the patient app, you may quickly log in with your social network credentials. However, many users are hesitant to share their personal information with third-party social media apps; thus, it is important to clearly define the scope of social media exposure to personal accounts in your app's privacy policy. A breach of privacy during the creation of a healthcare app might result in unhappy users.
It allows patients to communicate with their doctors in real-time and get prompt care. This helps people get the treatment they need quickly. It also helps them feel comfortable talking to their physicians.
Think about a situation when a patient is in urgent need of medical attention. But is far from his regular healthcare facility. This function, when combined with a map service such as Google Maps. Or another third-party map service may help people locate local medical facilities. Healthcare app development might also aid in locating a patient quickly in an emergency.
These capabilities allow medical applications to give helpful comments and share information about patients' experiences with therapy. To put it another way, this will aid patients in making educated decisions. It will also bolstering the healthcare system's reputation and encouraging patient loyalty.
Users of the app may do searches for physicians based on a variety of criteria. This includes speciality, availability, and geographic area. To further prepare for their visit, they might read up on the doctor's background and training.
Information Relating to Patients
Patients and doctors alike have 24/7 access to their medical records because of the data storage capabilities of medical applications. Cloud-based storage technologies are also included into medical mobile app development.
For users' peace of mind, developers of health apps for mobile devices are increasingly including support. The support is for a variety of digital payment methods in their products. Copies of patient invoices are also available for audit reasons.
Using this function, scheduling visits to the doctor is a breeze. It may be set to alert you at a certain time to take your medication. This includes to drink water, consume a certain number of calories per day, etc.
How To Monetize Healthcare Apps?
With the free ad-supported version, users may take use of everything the app has to offer. Targeted advertisements subjects them at random times. Though most users wouldn't mind, this is not the ideal strategy for a branded healthcare app. Two-thirds of app users also never interact with the in-app advertisements.
Most of the app's functions are available at no cost. But you may unlock premium content or pay for real-world services inside the app itself. Patients may use these services to prepay for doctor appointments, buy vitamins, and even have their medications refilled.
Subscriptions are a kind of ancillary business model that may exist alongside freemium or paid business models. The subscription model is distinct in that it requires ongoing financial commitments from the customer. This framework might be used by healthcare or wellness centers to send automatic renewal reminders to their patients. The best apps simplify the procedure and provide incentives to encourage users to participate.
One of the newest forms of app monetization relies on offering users financial incentives to download and utilize the app. Redeem accumulated levels and points for tangible prizes. With more consumers interested in using the app, healthcare businesses have a better chance of collecting valuable data
Emphasize patients' needs while developing any medical mobile app. The finest medical apps are those that help their users in some manner. So, it's important that their creators keep that in mind while designing them.
Need help to develop healthcare app yet have a great concept for a startup? To make mobile technology available for your practice and patients, you need to hire healthcare app developers that can supply you with healthcare app development solutions.
How much does healthcare app development cost?
To develop healthcare apps for iOS and Android, including the necessary backend infrastructure and a design, will typically cost about . Please be aware that the pricing includes product management, quality assurance, and team communication services.
How long does it take to develop healthcare app?
Project duration for a healthcare app development typically takes between 5 and 6 months, however this may vary widely based on factors including the complexity of the app's functionality, the quality of the design, and the number of professionals involved.
How to make a healthcare app development successful?
The success of every app is predicated on its developers' ability to work together and think like a product. An effective and user-satisfying app is the result of strong collaboration between the product, design, and development teams. Plus, the right frame of mind for making products. One can better concentrate on the needs of their clientele and make sound business choices.