About A Planner Affair Rental Company
They have the experience you need and the people you can trust. A planned is a full-service event planning, draping and rental company.
We've 24 years of experience as event planners and designers. In November 2019, we acquired redding Tents and Events so now we also offer the largest variety of rental inventory in the north state.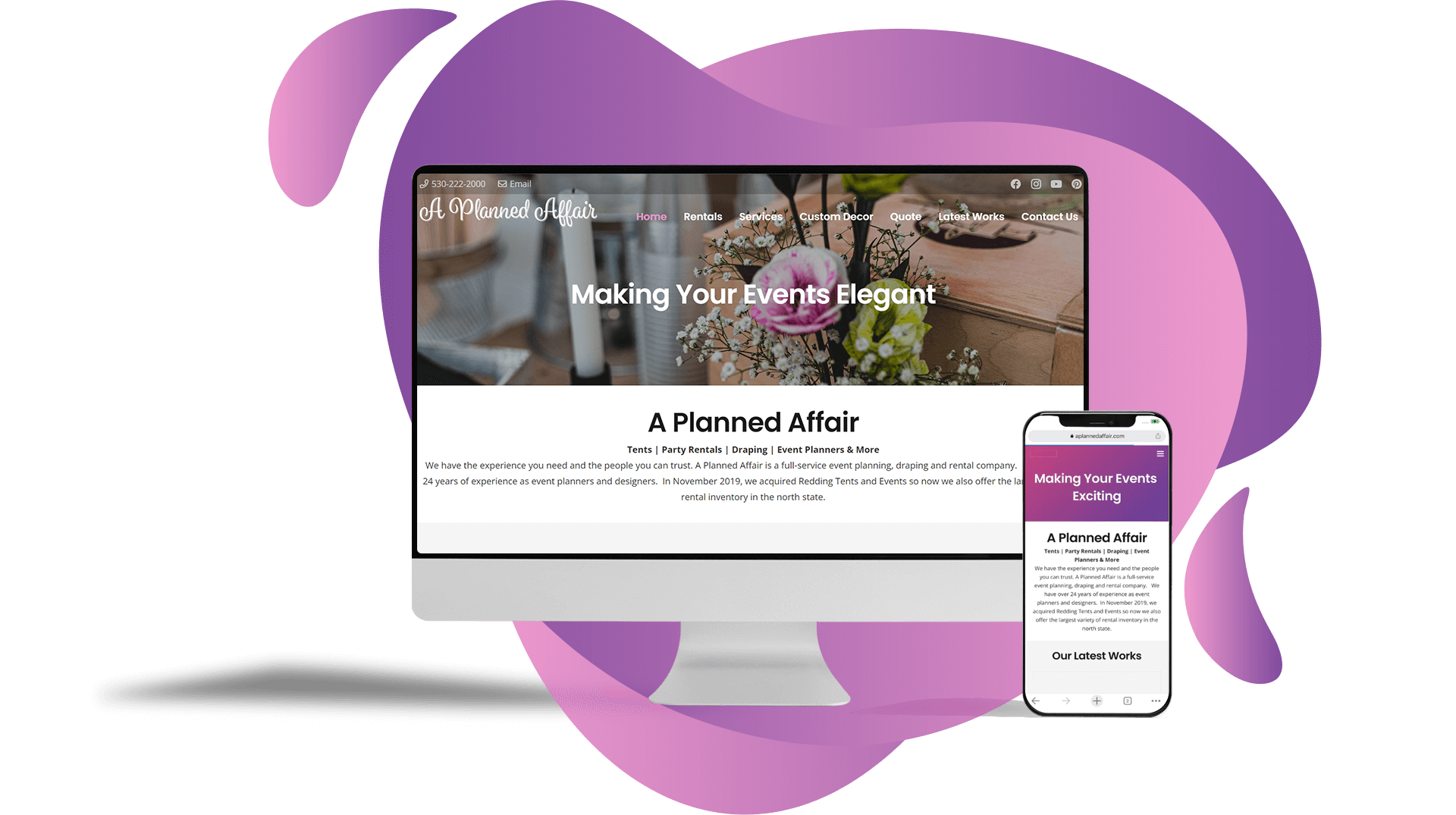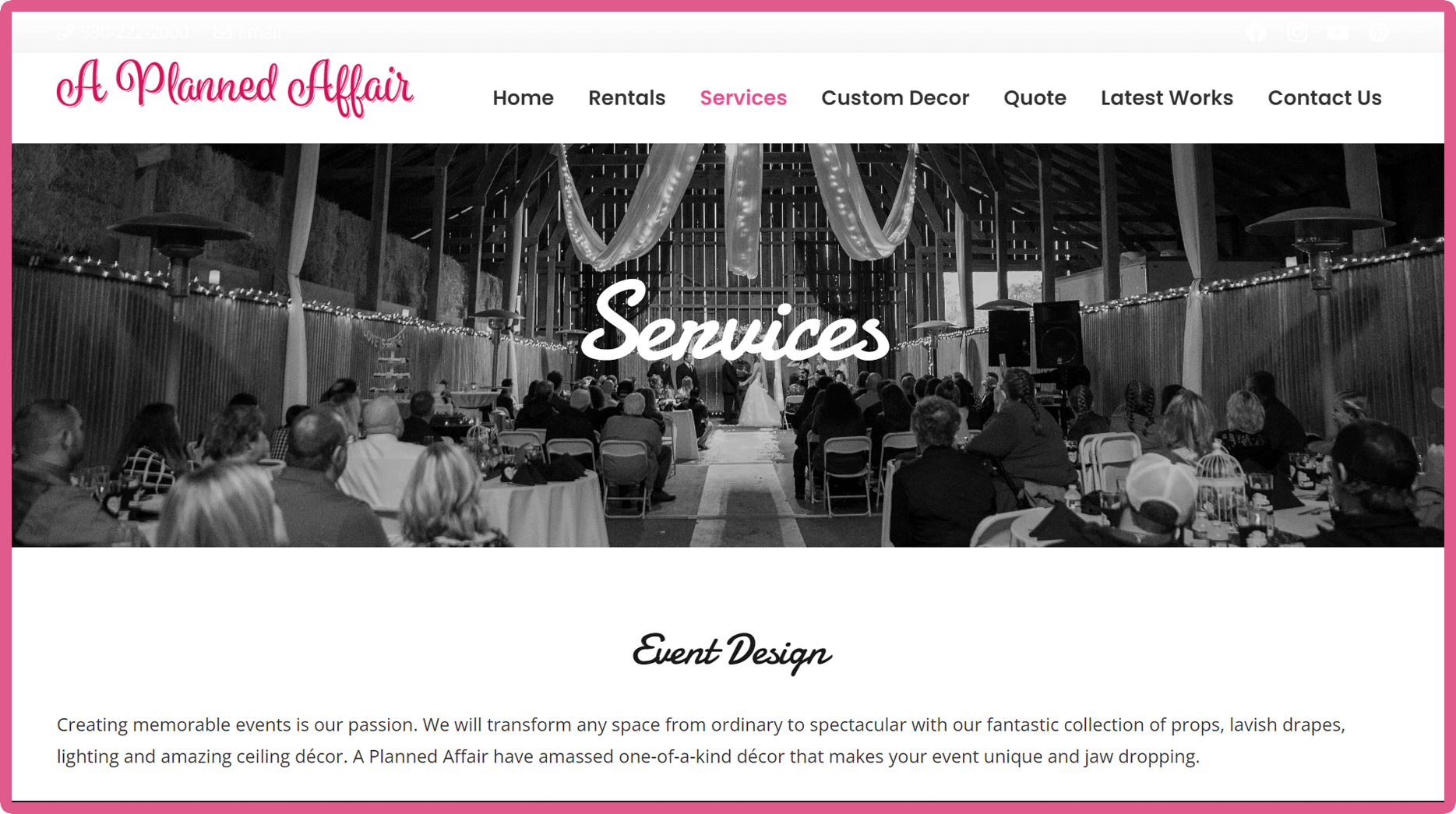 Can transform any space from ordinary to spectacular with the fantastic collections of props, lavish drapes, lighting, and amazing ceiling décor .
All events are important and they understand the importance of Corporate Events, companies present their products and get in touch with their customers and business partners. Some of the Tradeshows, Conferences, and job fairs.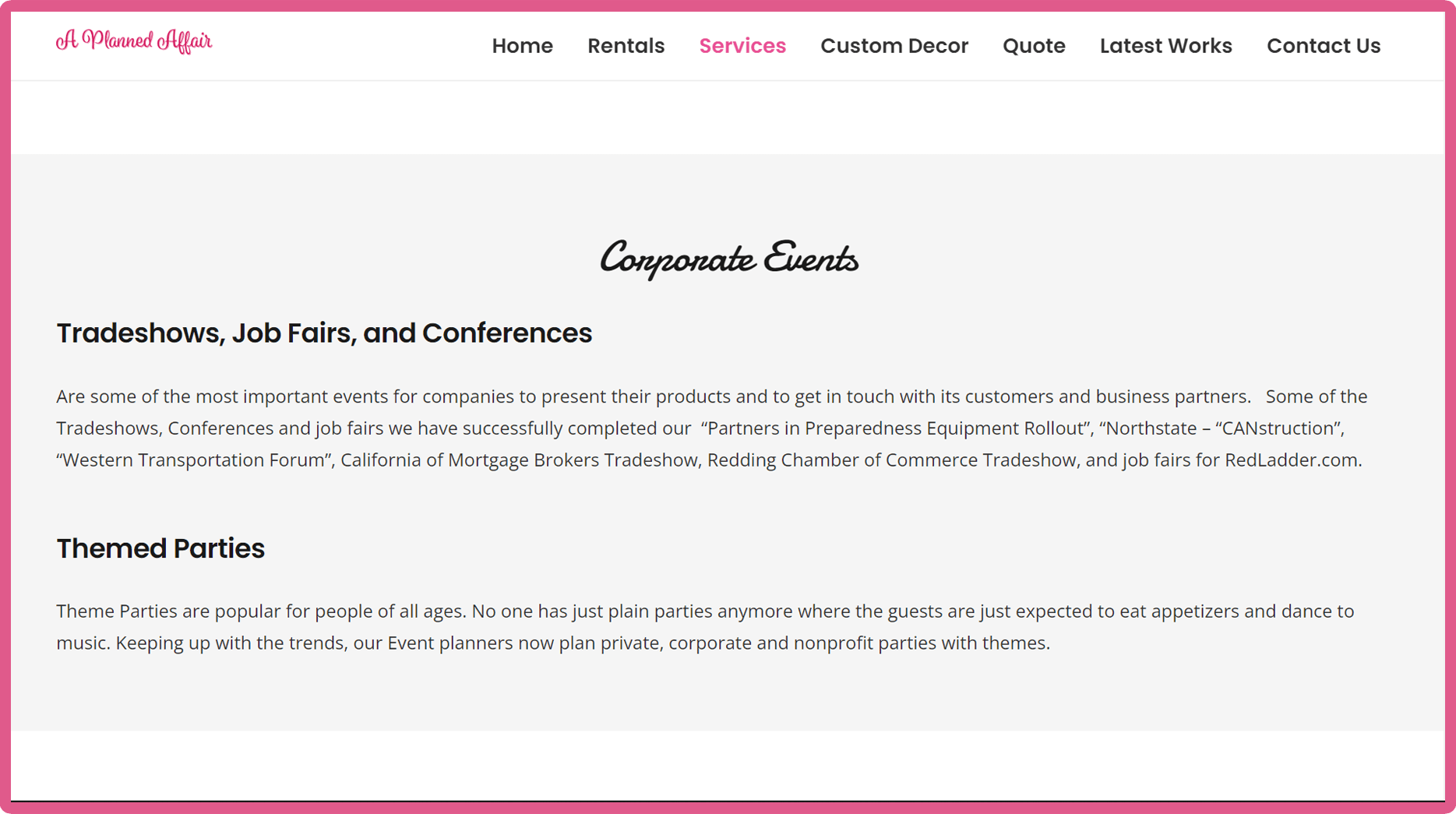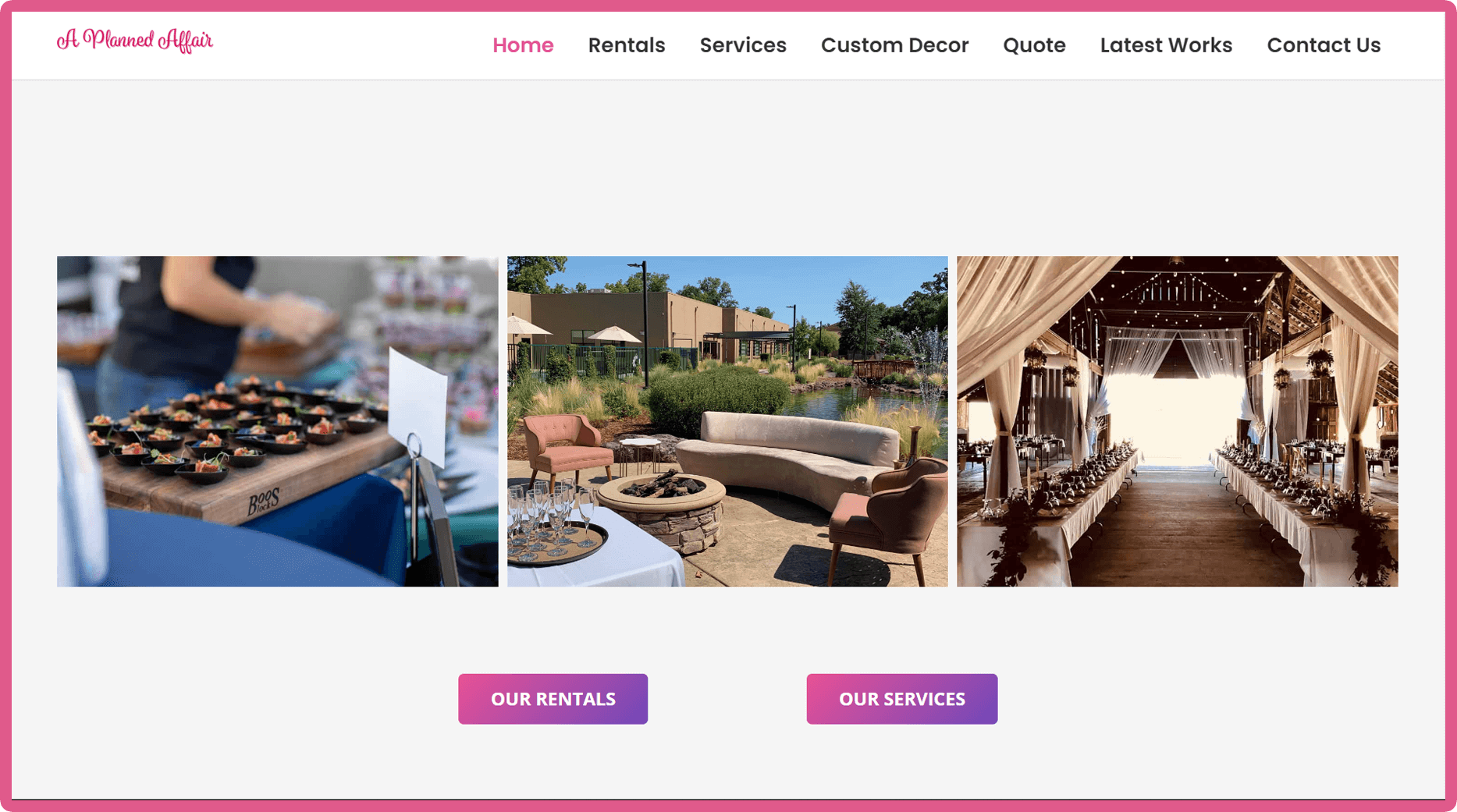 Who don't love THEME PARTIES, popular for people of all ages just love it, but not like old school theme parties where the guests are just expected to eat appetizers and dance to music. Keeping up with the trends, Team of A Planned Affair plans private, corporate and nonprofit parties with themes.
Looking To Create An Unforgettable Event?
Our event management website development services can help! Contact us today to build a custom website that will impress your guests and streamline your planning process. Let's get started!