Travel Business Ideas: A Detailed Guide For Travel Startup in 2022
Travel Business Ideas: A Detailed Guide For Travel Startup in 2022
When it comes to building a startup for the travel industry, it is booming like anything. We all want comfort especially when it comes to Travel Business Ideas. The travel industry is one of the top recession-free businesses.
With the rise in technology, the world has become smaller and more accessible. Along with this, the fact that the journey itself is no longer a big problem.
Any place you want to visit, any hotel to stay, any food you wish to taste, is only a few taps on your smartphone. Now there is a particular application for all categories and needs of tourists.
The overall travel and tourism industry division is as yet going solid, outpacing the development of worldwide GDP in 2018 for the eighth year straight, according to new research from the World Travel and Tourism Council (WTTC).
According to the WTTC, a year ago travel and tourism industry developed by 3.9 percent. Above worldwide GDP development of 3.2 percent. It is contributing a record $8.8 trillion and 319 million employments to the world economy.
The report likewise found that the contribution of the travel and tourism industry to GDP in the U.S.A. will rise to 2.4 trillion dollars by the year 2028.
Image Credits: statista.com
During the recent five years, it has been found that for one in five of every single new position made around the world.
It is the second-quickest developing segment on the planet, in front of medicinal services (+3.1%), information innovation (+1.7%), and financial services (+1.7%), and behind manufacturing, which was up by 4 percent.
Here are some useful ideas aimed to help you create an efficient app.
Therefore, improve your customer loyalty, increase your revenues and engage new clients with your business.
What is a Travel Business?
There are two types of travel firms worth thinking about. For starters, you may consider launching a business that provides services or goods to passengers, such as a hotel. The second alternative is to build a business that you can run from any location in the world while traveling.
Working as a travel writer and penning stories about your newest adventures, for instance, is a common example of this type of business.
Top Ideas To Build Travel Business Apps
---
Travel business ideas are a great stairway for the success of the travel app.
Check out Offline & Online Travel Business Top Ideas.
Social Media Platform for Travelers
This is a type of travel app concept that began with popular travel forums where users ask questions and engage in discussion about various travel concerns and subjects. Some of these travel forums have evolved into popular travel-related social media platforms.
There have been a small number of travel-related social media applications available until now, and only a few of them have a global following and constant participation.
Obviously, you won't be able to appeal to all travelers with your social platform because preferences for specific travel issues and content vary greatly from one platform to the next.
A travel-based social platform should be able to include GPS-based maps, route planning tools, location-based photograph and video sharing, an integrated review, and rating system for travel accommodations and other amenities, a backpacker budget travel guide, and so on.
City Guide
This is one of the most famous travel app concepts, having inspired a number of successful mobile apps around the world. You could simply develop a travel app that offers extensive city tour guides for places all around the world.
The traveler will be able to find good eating joints and restaurants representing various cuisines and pricing categories, as well as a plethora of city attractions and their histories, transportation and route guides, and so on.
Tripadvisor, for example, is the most popular app in this category and enables users to find restaurants, lodging, hotels, and exclusive attractions in remote areas of towns and international places.
The nicest part about this app is that users can rely on advice from other visitors and experts before visiting or experiencing a certain location. The software streamlines the process of finding fantastic restaurants and lodging near popular tourist destinations.
TripAdvisor is now the most popular travel app for discovering city attractions, but even this app isn't full, and there's a lot of room to add value or expand the app's scope to include a lot more places and activities.
As a result, a city tour travel app should be ambitious enough to provide more in-depth and comprehensive coverage than TripAdvisor and comparable applications.
Travel Card App for Payment & Contact Sharing
Whether you provide iPhone app development services in India or Android app development, mobile payment apps are already a part of your future plans. Travel cards are a natural outgrowth of this.
Travel cards that are digitally equipped and network-ready make it much easier to make payments, share contacts, and schedule rides while traveling to far places. You can assist travelers in arranging rides and lodgings as well as remaining connected with fellow travelers using a prepaid travel card app and physically connected card.
It's obvious that a travel card may be used to pay for things on the go, owing to agreements with hotel and restaurant companies as well as ticketing services.
However, how does it assist travelers in sharing contact information or staying in touch with fellow tourists? This is generally done when the digital travel card allows you to share your contact information with strangers or fellow passengers along the road.
Language Translator App
Consider developing an app for active language assistance for cross-country travelers if you want to make a lot of money with a niche travel app that will benefit your audience in various ways. A typical language-assistance travel app can translate many languages and provide text-to-speech and speech-to-text services.
If you want to succeed with a language-learning travel app, you'll need to include a lot of value-added features. For example, in addition to a wide range of language possibilities from all of the world's most popular cities and tourist destinations, there may be offline access to try out new expressions and terms.
Another feature that many apps imitate is the ability for users to ask questions in their native language and have the answers translated into their original language. This function will assist them in overcoming linguistic hurdles while shopping in different places in the world.
App to Planning Trip and Save the Cost
How many times have you wanted to visit a favorite location but had to cancel the trip because the costs were too high? What if an app helps you save money for a vacation such that you have enough money for the trip right before the scheduled departure date?
This is a one-of-a-kind feature that is critical for budget travelers who frequently have to cut their vacation short due to a lack of detailed planning.
App for Local Public Transport
How can you possibly know what kind of transportation is available in New York or, say, Barcelona? No, budget travelers must constantly look for low-cost transportation options before traveling to a new location.
As a result, a travel app that has all transportation information and prices for various tourist locations and cities can be quite useful to visitors.
Apart from assisting budget travelers in locating economical transportation options, such an app will also assist anyone in planning a vacation in a timely and efficient manner.
A few things to take into consideration for such a travel app are the coverage of as many cities and travel locations as possible, as well as extensive and precise information about all means of transportation and their benefits and drawbacks.
For any distance, you need also provide specific timing for each transport. Create an easy interface that allows travelers to search for a destination and desired travel route on a GPS-enabled map to make things easier and more interesting.
App for Restroom & Gas Fuel Finding App
It is critical for travelers to be aware of the appropriate facilities on the road, such as gas stations, restrooms, and garages. As a result, you can create an app to provide these services to tourists.
The same software could also provide travelers with information on upcoming trains and planes, as well as alternatives for different itineraries.
Such an app should also include information about places to eat traditional specialties while on the way, as well as places of interest where you may stop for a bit if you have the time.
These apps are particularly useful when traveling with your family and children.
Luggage Storage Solutions – Top Travel Business Ideas
Baggage has overloaded the daytripper, layover passengers, and voyager with-hours-among checkout-and-trip for a really long time.
There are luggage storage solutions everywhere throughout the globe, yet not enough of them — and scarcely any simple approaches to discover every one of the choices, regardless of whether cordial inns that will hold luggage for a couple of hours or halfway found storage offices.
Notwithstanding more administrations, what explorers need is a guide with client evaluations to the entirety of the accessible storage detects that can give areas, costs, times, and different subtleties.
Weather Forecaster
To make your app extremely helpful, you may include in the app various important capacities associated with the weather forecast.
Explorers will be thankful to know whether the weather is sufficiently cool to go touring or sufficiently blistering to lay on the seashore.
They can enter a couple of urban communities close by, and the app will pick the best alternative to visit on a specific day based on the best weather over yonder.
The app can likewise incorporate waterway/lake or ocean/sea temperatures, just as contain Temperature converter (°C to °F, °F to °C).
Shopping Guide
For the individuals who can't envision traveling without shopping, an app with data about unique offers and limits will be valuable in fact.
Individuals who have your mobile app on their phones will get alerts and messages about limits or fresh introductions in the stores of the city they are in as of now.
Additionally, in your customers' hands, such an app will be the best partner in planning costs.
This app can give a chance to analyze costs in various stores, scan for deals, know about all deals, and fresh debuts in the stores of your customers' decision.
It additionally appears to be sensible to incorporate a Currency converter into the app. Intriguing thought was acknowledged in the Recipe cost number cruncher (RCC) mobile app where separated from the shopping list there is a likelihood to ascertain the expense of plans and nourishment readiness.
Online Suitcase Packer – Best Travel Business Ideas
Packer is to pack your customers' suitcases for their vacations will be profoundly appreciated particularly by the individuals who are continually leaving things at home.
The app will help your customers not disregard valuable things for them. Having entered the city and the time of your stay period, the app will assess all vital and basic things to be assumed to this specific position at the given timespan.
An individual can also enter things that have just been stuffed, and the app will reveal to him which things among them are extra, without which he can do really well, and which ones still should be pressed.
Having entered the city and the time of your stay period, the app will assess all vital and basic things to be assumed to this specific position at the given timespan.
Meanwhile, while you are wondering about this topic and summarizing its pros and cons, we will give you a couple of ideas for trip planners' mobile apps and describe the most promising trends in the travel and tourism industry.
Trends In The Travel And Tourism Industry In 2022
1. Weekend Trips & Short Getaways
Over a portion of all travelers report that they intend to take more weekends and smaller trips.
Be that as it may, even though they might be shorter outings, travelers still expect legitimate facilities that are close to home, fulfilling and customized to their inclinations.
Most strikingly, guests are inclining towards one-of-a-kind sorts of housing (think Airbnb) to get the most credible travel understanding, even on the briefest of remains.
2. Food Tourism
There has been developing interest in culinary travel, and this pattern is required to proceed through 2022 as more travelers plan their outings around food.
Internet-based life is to a great extent liable for driving this pattern, as travelers today can impart their eatable undertakings to companions and even outsiders — especially through Instagram.
This is an incredible open door for you to collaborate with your nearby stakeholders —this opportunity to make one-of-a-kind agendas that intrigue foodies, wine epicureans, specialty lager lovers, and so forth.
3. Bleisure Travel
In 2017 alone, over 60% of excursions for work were reached out to incorporate recreation time —an about 40% expansion from the earlier year.
Indeed, over 70% of travelers who join business and relaxation travel have detailed that there are goals they have visited or will visit later on for business that they might want to reach out for recreation travel.
The main three most famous bleisure exercises are touring, eating and expressions/culture — that gives your goal a ton to work with!
When connecting with meeting organizers, consider offering them data about relaxation exercises that may enthusiasm meeting participants — perhaps offer worth bundles or cabin limits to participants who broaden their remain.
4. Families Want Adventure
Children play an influential role in family travel planning, with clear ideas about what constitutes an ideal trip.
And families as a whole are starting to forego traditional beach vacations and Disney trips in favor of adventurous, off-the-beaten-path experiences.
This preference for experiential travel over consumer-driven trips is beginning to have an impact on travel & tourism and is expected to play a dominant role in 2022.
5. Instagram is Taking Center Stage
This social platform continues to take the industry by storm, making "instant-tourism" an important marketing tool.
Travelers are beginning to formulate entire trip plans based on photogenic spots captured on Instagram.
For people seeking out travel inspiration, this visual platform provides a more genuine "insider's look" at a destination than, say, a tourism brochure.
People engage with Instagram 10 times more than with Facebook, making it an ideal place for your destination to feature its most attractive offerings.
To elevate your brand, consider partnering with social influencers. There are entire Instagram accounts dedicated to travel and tourism that niche down to some of the targets discussed here like multi-generational travelers, bleisure travelers, and more.
Most Popular Travel App Models For Travel Business Ideas
---
1. Accommodation Booking Apps
Finding a spot to rest your head is fundamentally as significant as getting to your destination.
Fortunately, there are apps for that, as well! Whatever your style, you'll discover an app that encourages you to book that sort of convenience – lodging, inn, or homestay.
Example: Booking.com
Image Credits: worlwideensure.com
There are loads of convenience booking apps out there and they are considerably increasingly only for lodgings. Booking.com is the go-to app. To book, you can use booking.com. It's in every case simple to look at and the booking affirmation is convenient right on your phone.
2. App To Get You From A-to-B
Flying into another spot is a certain something, yet traveling significant stretches once you arrive is another story!
There's an assortment of apps that can assist you with intersection nations, conduits, mountain reaches, and then some.
Simply pick where you are beginning and where you need to go!
Example: National Rail App
Image Credits: giffgaff.com
As another case of an app that assists with territorial travel between urban communities, the National Rail app for the United Kingdom is really acceptable.
Since the training framework can be proficient however truly overwhelming in the UK, the app makes it simpler to look through the changed occasions, lines, associations, and costs.
Getting to your destination would one say one is the thing – yet do you feel comfortable around here?
There are huge amounts of city and area explicit apps that assist you with exploring the general design of the zone – like the shops, the boulevards, and where your convenience may be.
Example: Ulmon
Image Credits: ulmon.com
With Ulmon, you get an incredible offline city map that is ideal for discovering another city. While there's an assortment of city-explicit apps – this form enables you to download various city maps.
You can peruse and explore a city, orchestrate and compose your preferred spots into records for some other time, and even accumulate insights concerning the areas like opening hours and address.
4. Language Help Apps
Traveling to a country where you don't communicate in the language can be entirely scary. We know – we couldn't speak Norwegian.
Even though English is quite normal in the capital, it can at present make ordering food or grocery shopping an intriguing encounter!
Regardless of whether you're out and about and needing an interpretation or you're hoping to become familiar with the language previously – there are a couple of apps for that.
Example: Google Translate
Image Credits: inverse.com
If you need an interpretation, you need Google Translate. It's an absolute necessity have.
You can even pose inquiries and have the telephone talk the inquiry in the new dialect.
Valuable for shopping for food, speaking to a neighborhood in a critical moment, or just, by and large, looking up words to perceive what they are in various dialects.
The interpretations aren't constantly great, yet they are the nearest thing you're going to find on a phone.
5. Flight Booking Apps
In case you're hoping to book your flights to your next goal, you can utilize an app for that.
A portion of these is incredible for scanning for flights, while different apps can assist you with finding modest flight bargains.
On the off chance that you have to look into how to book modest flights – we have you secured with our article for tips and counsel!
Example: Skyscanner
Image Credits: pinterest.com
Numerous apps and stages are offering guidance for searching for flights. In general, Skyscanner is one of the dominant apps for flight search. With this app, you can scan for the least expensive alternatives within a month.
The app likewise enables you to "find" flights and destinations you didn't beforehand think about. Truly cool for those very late planned outings.
Things To Keep In Mind When Developing A Travel App
---
Apart from having travel business ideas, there are certain things you need to keep in mind when developing a travel app.
1. Weather
Any tourist would be glad to know in advance what climate he ought to expect in the city (or urban communities) he intends to visit.
Despite the fact that Android and iOS cell phones have default climate applications, some of the time they're insufficient.
That is when travel apps' highlights will act as the hero.
It is advantageous when every one of the information can be gotten in one spot (in particular, in your application), including the climate estimate.
2. Languages
Obviously, it's past your capacity to make your client bilingual.
In any case, you can manufacture a movement application ready to assist him with conquering the language obstruction by offering phrasebooks, mobile interpreters, and other comparable administrations.
3. Geolocation
The geolocation highlight is required most importantly in light of the fact that the application we're discussing is, among others, the application to follow travel on the guide.
The tourist needs to know where he is at the present time and what is found close by what cafés, inns, attractions, drug stores, and then some.
In case you're keen on the best way to make a GPS app, read our tips on the issue.
4. Travel Booking Services
In any case, the conspicuousness doesn't cheapen its hugeness.
The chance to purchase a flight ticket, book an inn, and so on is an extraordinary opportunity to grow the intended interest group.
5. List Of Things
Not having a rundown of things that may prove to be useful during the trip, there is an opportunity to overlook something extremely significant.
The mobile application determines what you should bring contingent upon the kind of your voyage.
How To Make Money from Your Own Travel App?

Regardless of whether you are selling travel business ideas or not, for example, transport, visit direction, or convenience, through your travel application, you can in any case profit from your application by following the choices referenced below.
Advertising through Google Adsense and other important promotion alternatives including click-based advertising.
Highlight other travel services and items on your site for a commission.
Permit in-app buys through referral marketing and different choices.
Membership services
Paid notification for supports
How Much Does It Cost to Develop Travel Business Ideas App?
---

The normal cost for building up a solitary portable stage starts at $ 40,000
Building a travel arranging application frequently starts at $ 55,000 and $ 75,000 for web and portable applications individually.
The advancement cost for internet booking administrations ranges from $ 60,000 to $ 70,000 for web and single portable stage, for example, Android or iOS
For making an imaginative web or mobile application offering travel audits and suggestions start or exhibits in the midst of $ 50,000 to $65,000 contingent upon the criteria it covers
However, the cost for the travel business ideas here has been broken down int some segments:
Social Media Sign In, takes about $2,300 or more.
Search and filters related to location costs about $3,000 or more.
Ratings and reviews take about $1,200 or more.
Booking services take a cost of $3,000 or more.
Navigation features can cost near to $5,000 or more.
Support costs near $710 or more.
The payments feature can cost about $3,000 or more.
Why Do You Need An App When You Already Have A Mobile Website?
---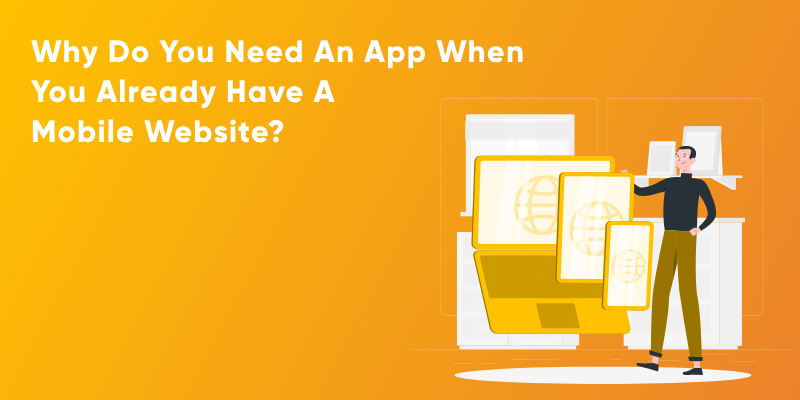 Well, having great travel business ideas can drive you 130% more traffic and conversion than mobile websites.
Before that, you need to consider what your user wants before you build one app.
With mobile becoming the widely used device compared to other technologies available online – not missing on building a mobile app can be a perfect way out.
Are you sure about the target audience and what they want from the travel app? Try to do your homework and include these things in your app.
Research the competitors to find out what are they doing and what features that you can include. Be a pro and use the free data provided by other travel apps.
You need to hire travel app developers who not only be professional but share your passion and beliefs.
The delivery team should be able to define the concept depending on market trends, milestones, etc.
Look inside the possible option of monetizing your app which ultimately will help you earn money from the app.
This might include – in-app advertising, commissions for direct traffic, in-built purchases, or subscriptions.
FAQ's of Travel Business Ideas App Development
How do I start my own travel business?
Here are some successful tips to start a travel business-
Prepare a plan for your travel business
Brand your travel business along with dealing in legal formalities
Manage your funding strategy
Pick a great location and hire employees
Market and start your travel business
Which type of technology is used in Travel Startups?
Technology allows you to stay connected with the world while you are traveling. Here are some startups to look out for TRVL Porter, new accommodations for business travelers, Timeshifter, Hello Alfred, FixBus, Local Time, Turo, Kambr, GetYourGuide, and TripActions.
How Much Does It Cost to Develop Travel App MVP?
The normal cost for building up a solitary portable stage starts at $ 40,000. Building a travel arranging application frequently starts at $ 55,000 and $ 75,000 for web and portable applications individually. The advancement cost for internet booking administrations ranges from $ 60,000 to $ 70,000 for web and single portable stages. For making an imaginative web or mobile application offering travel audits and suggestions start or exhibit in the midst of $ 50,000 to $65,000 contingent upon the criteria it covers. You can also use an app cost calculator service provided by us to estimate the exact cost.
You may like:
Wrapped Up
---
When your client is equipped with a handy mobile application with useful features, his vacation will be hassle-free and enjoyable.
Travel Business Ideas will certainly increase their loyalty to your travel agency. Also, word of mouth attracts new customers and increase additional income.
At Echo Innovate IT, our expert team of developers can help you with your web or app development. Contact Us! Today.